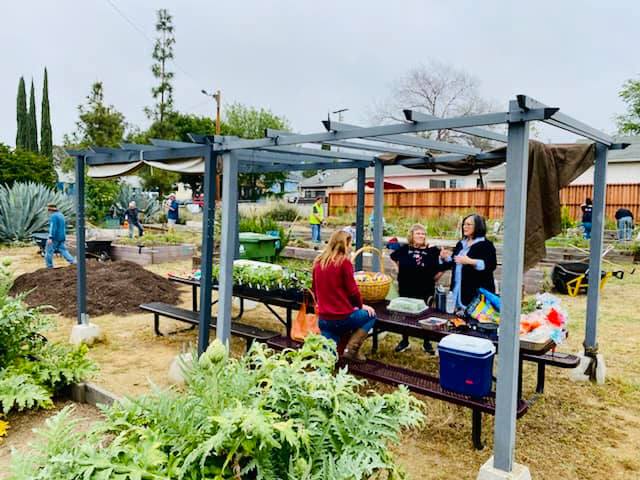 It was a productive Saturday morning at the MRod Volunteer Corp cleanup at Finn Community Garden in Tujunga. Volunteers removed overgrown vegetation and weeds and refreshed the garden beds with new compost and amendments. Thank you to the community members who generously give their time and labor to help improve our treasured garden.
Also, thank you to the Office of Community Beautification and LA Sanitation for providing tools and a dumpster, and Republic Waste Services and their partner Agromin for providing compost to prepare the beds for new planting.
If you are interested in gardening and growing food, sign up for your own garden bed for just $150/year by emailing finncommgarden@gmail.com. As we enter Earth Month, if you would like to support this garden, by donating, volunteering, or sponsoring a plot for someone else in need of food access, go to their website at https://www.finncommunitygarden.com/.