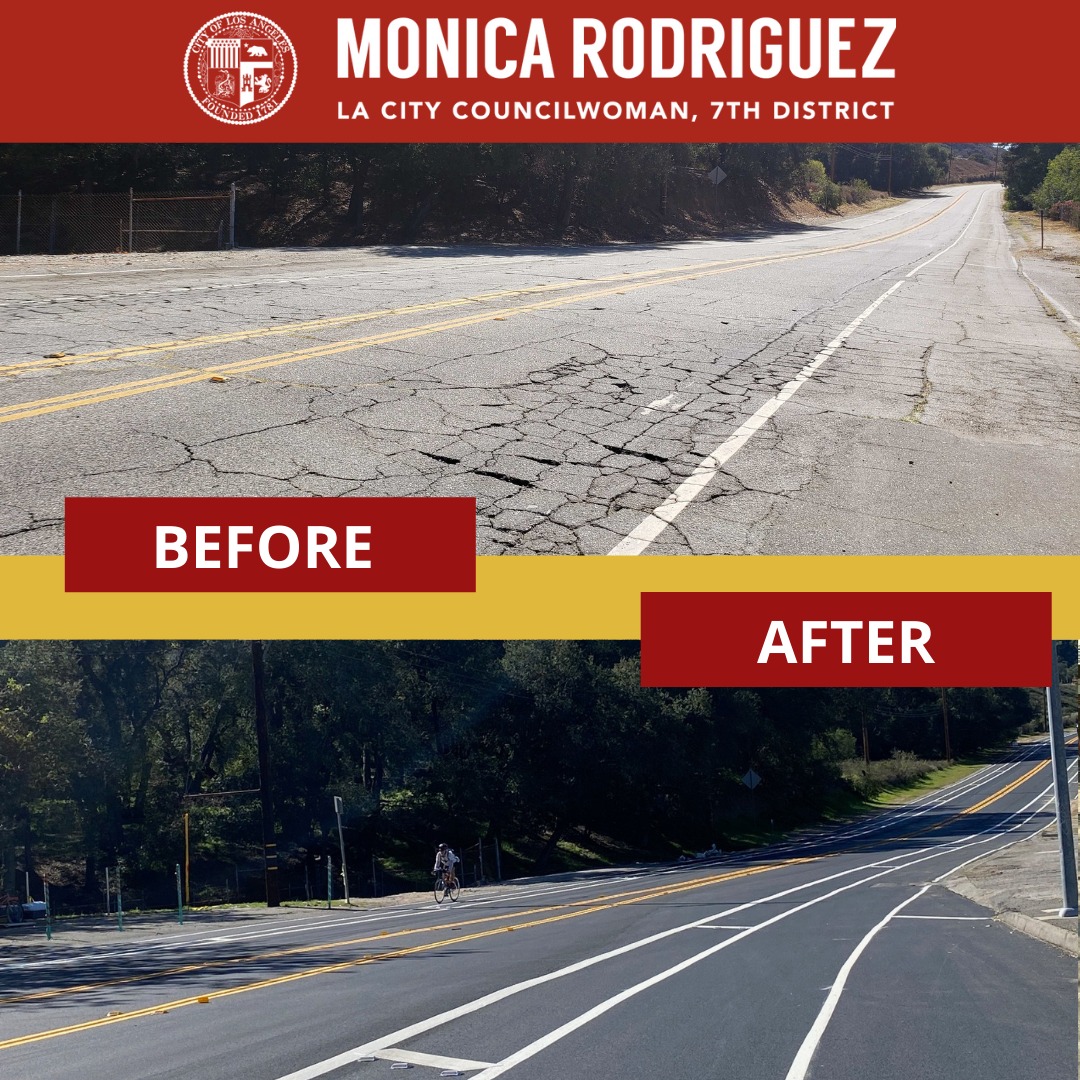 In 2017, a bicyclist was struck in a hit-and-run collision while riding along La Tuna Canyon Road, a popular biking route in our district, and unfortunately sustained life-altering injuries. This tragic incident led to a collaborative process between my office, LADOT Official, and community members to design and implement many improvements along La Tuna Canyon Road between Sunland Boulevard and Tujunga Canyon Boulevard, in order to decrease speeds, discourage unsafe passing, and provide dedicated lanes for vulnerable users of this road.
While many of these traffic safety improvements were implemented in 2018, the planned new mile-long buffered bike lane along La Tuna Canyon Road between the 210 freeway and Tujunga Canyon Boulevard required for this section of road to be resurfaced. My staff worked with StreetsLA to resurface and restripe this stretch of La Tuna Canyon Road last month, and are pleased that the new, improved striping plan has now been implemented, creating a safer buffered bike lane.
This La Tuna Canyon Road safety project has, so far, more than halved the incidence of collisions resulting in serious injuries or fatalities along this stretch. If you know of an area in need of traffic safety improvements, please contact my Tujunga district office at (818) 352-3287.