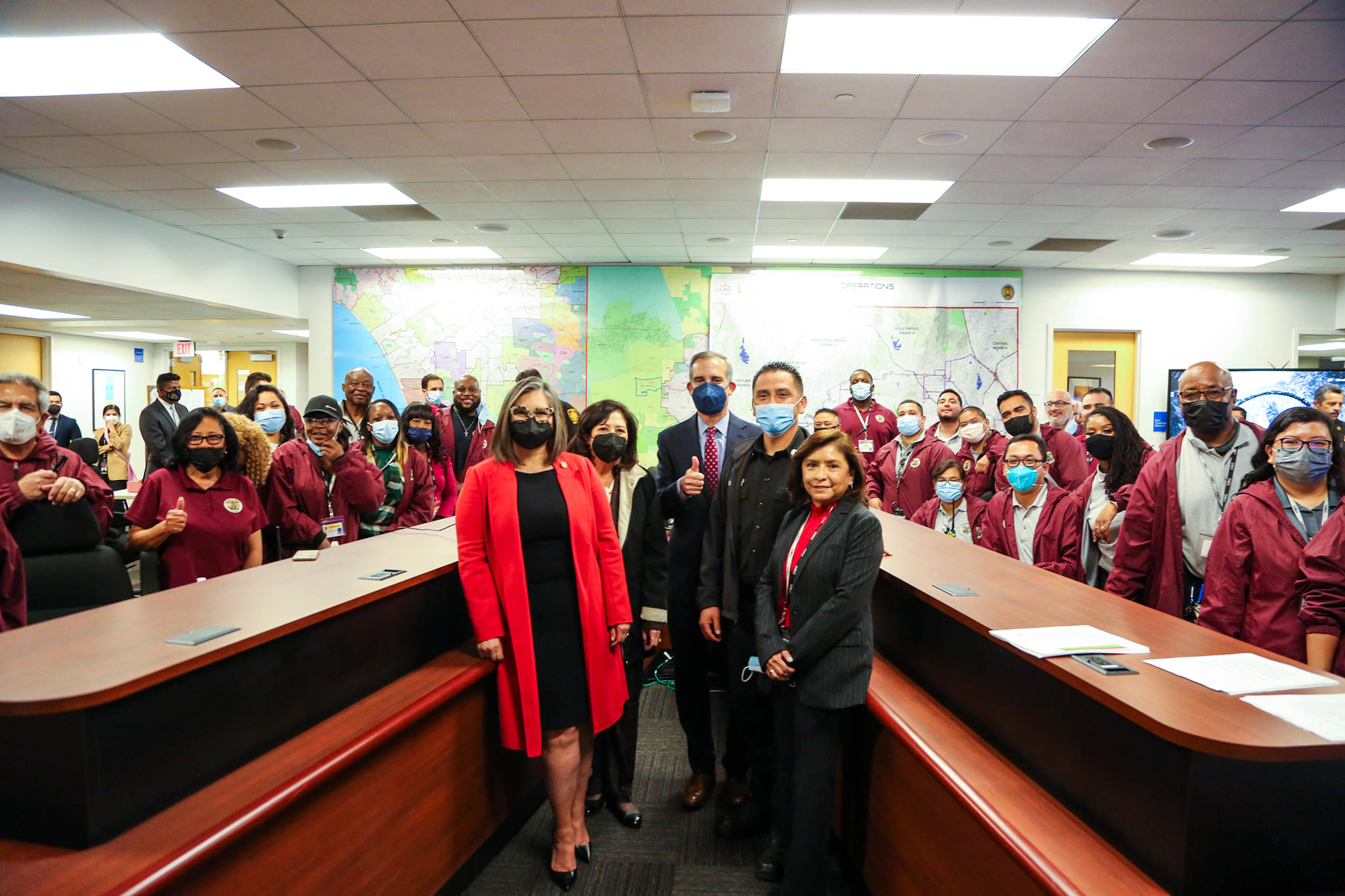 This morning, I joined Mayor Eric Garcetti, Los Angeles County Supervisor Hilda Solis, and LAFD Chief Ralph Terrazas to tour the successful launch of our new Therapeutic Mental Health Van program. This unique and first-ever model deploys trained County mental health workers to respond to individuals experiencing mental health crises.
As Chair of Public Safety, I led the fight to dedicate $2 million from our city budget, to match the County's staffing investment that provides five vans staffed 24/7 across the city, including one that will be located in my district. One month of data has already shown great results. Individuals can now be treated and if necessary transported to County treatment facilities, rather than ambulance transport to an emergency room, reserving our firefighters, paramedics, and police officers to do the job they were trained to do.
This is just one example of how we're leading a shift in public safety response to ensure we're maximizing taxpayer dollars and improving service to our communities.