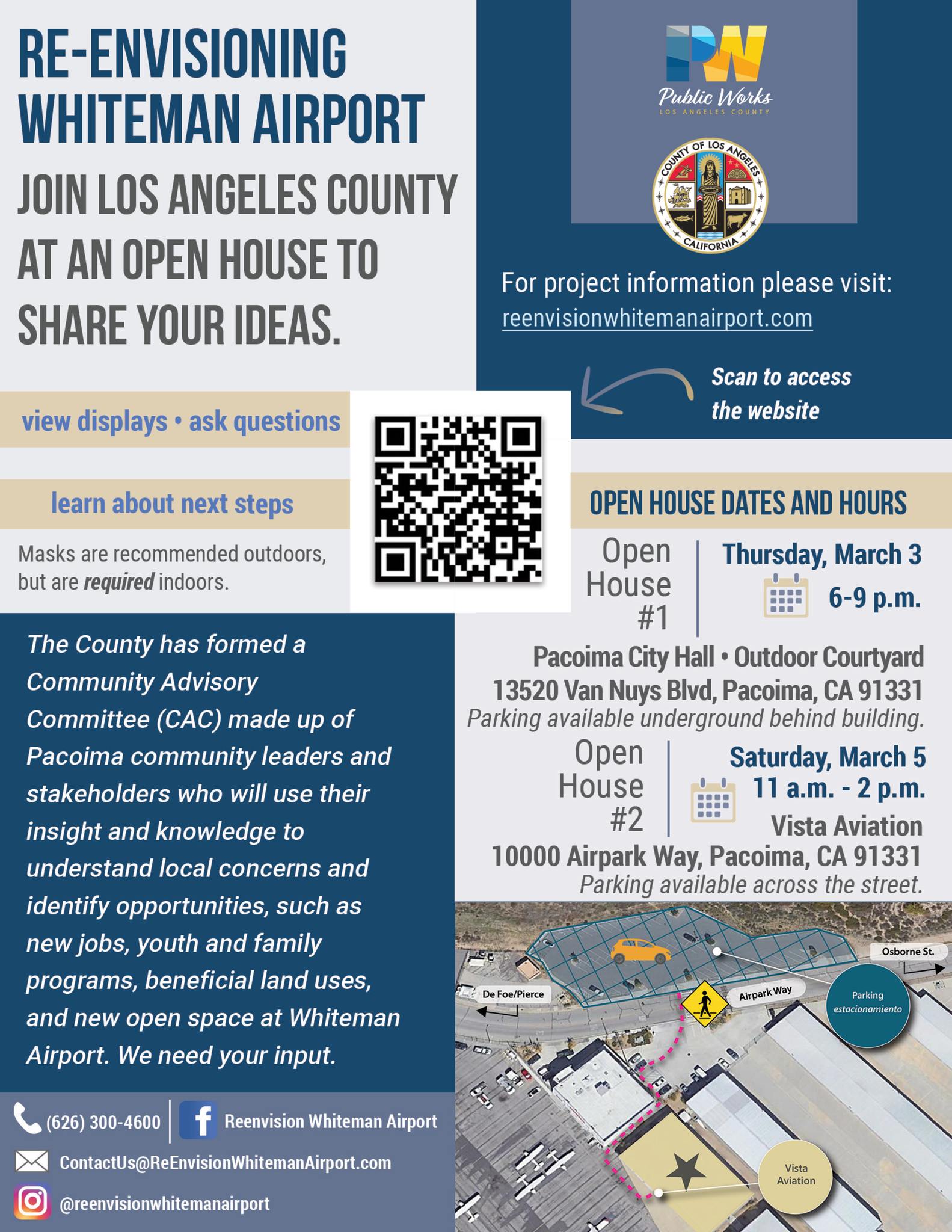 The two most recent accidents associated with Whiteman Airport sadly underscores what has exposed an unacceptable pattern, one that in absence of my call for closure, would have most assuredly been another incident swept under the rug. Our working class community deserves greater investments and protections and attention just as they've provided for Santa Monica, a community receiving mitigating benefits before the slated airport closure in 2028 and future use determined by the community.
We can't afford these private interests to supersede community interests and wield intimidation tactics to force our silence when we need to demand protections and mitigations to operations that are indisputably contributing to the pollutants and safety of our residents. Join me in my call to shut down Whiteman Airport at the upcoming meetings hosted by the Los Angeles County Public Works Department.
If you have any questions, please call my Pacoima district office at (818) 485-0600.
🗓 Thursday, March 3, 2022
-6 – 9 PM
-Pacoima City Hall
-13520 Van Nuys Blvd
Pacoima, CA 91331
-The meeting will be held in the outdoor courtyard.
-Parking is available underground behind the building
🗓Saturday, March 5, 2022
-11 AM – 2 PM
-Vista Aviation
10000 Airpark Way
Pacoima, CA 91331
-Parking is available across the street.