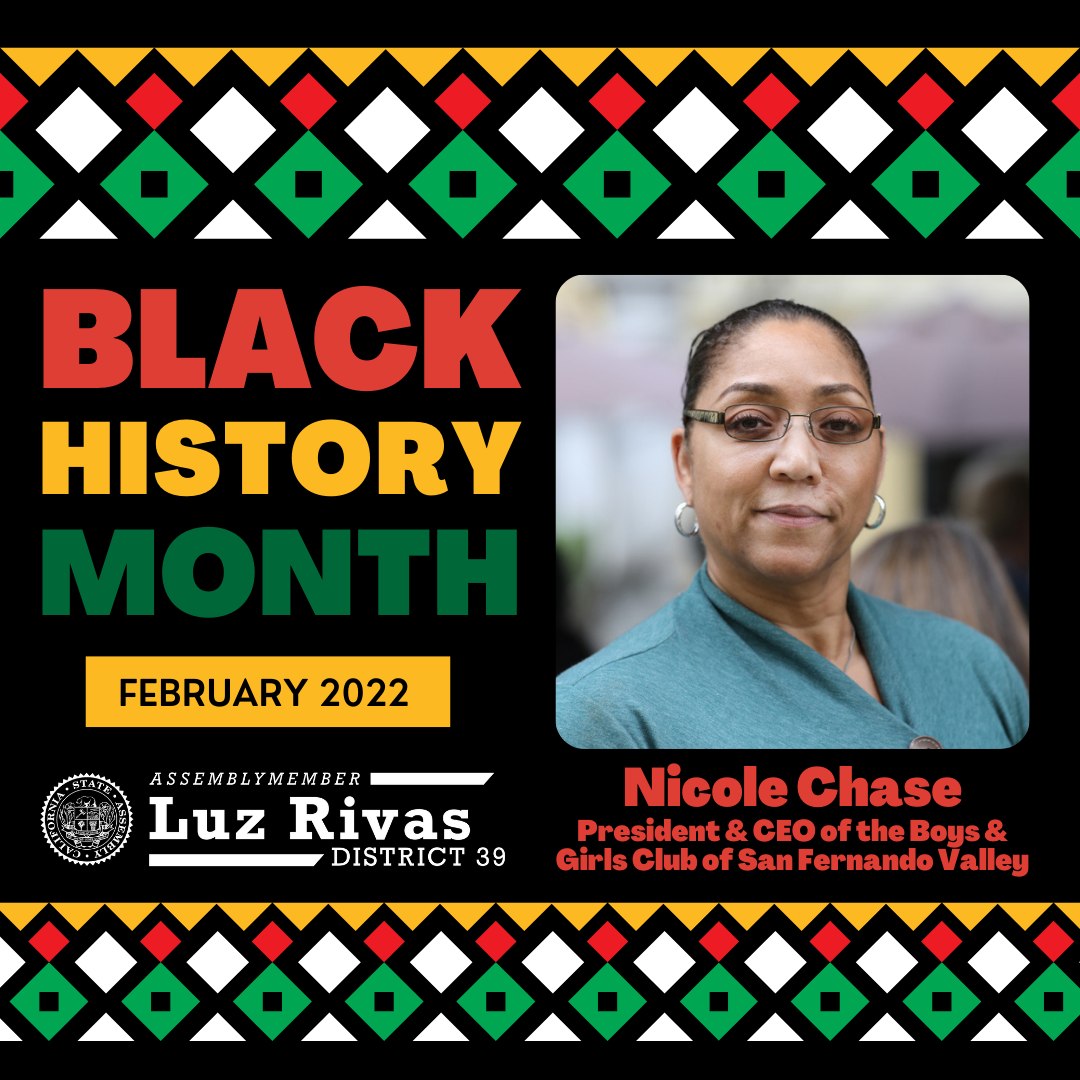 In honor of Black History Month, I'd like to acknowledge one of our communities' most dedicated local leaders.
Nicole Chase is the President and CEO of the Boys & Girls Club of San Fernando Valley. Nicole has been a dedicated community member for over 30 years and has had the unique opportunity to understand our communities youth through mentorship, consulting, fundraising, and educational recruiting. Through the Boys & Girls Club, she has been in the vanguard of youth development in the San Fernando Valley by enhancing and shaping their daily lives.
I am grateful for her dedication and am proud to honor her for the decades of devotion she's shown to the children and families in AD-39.