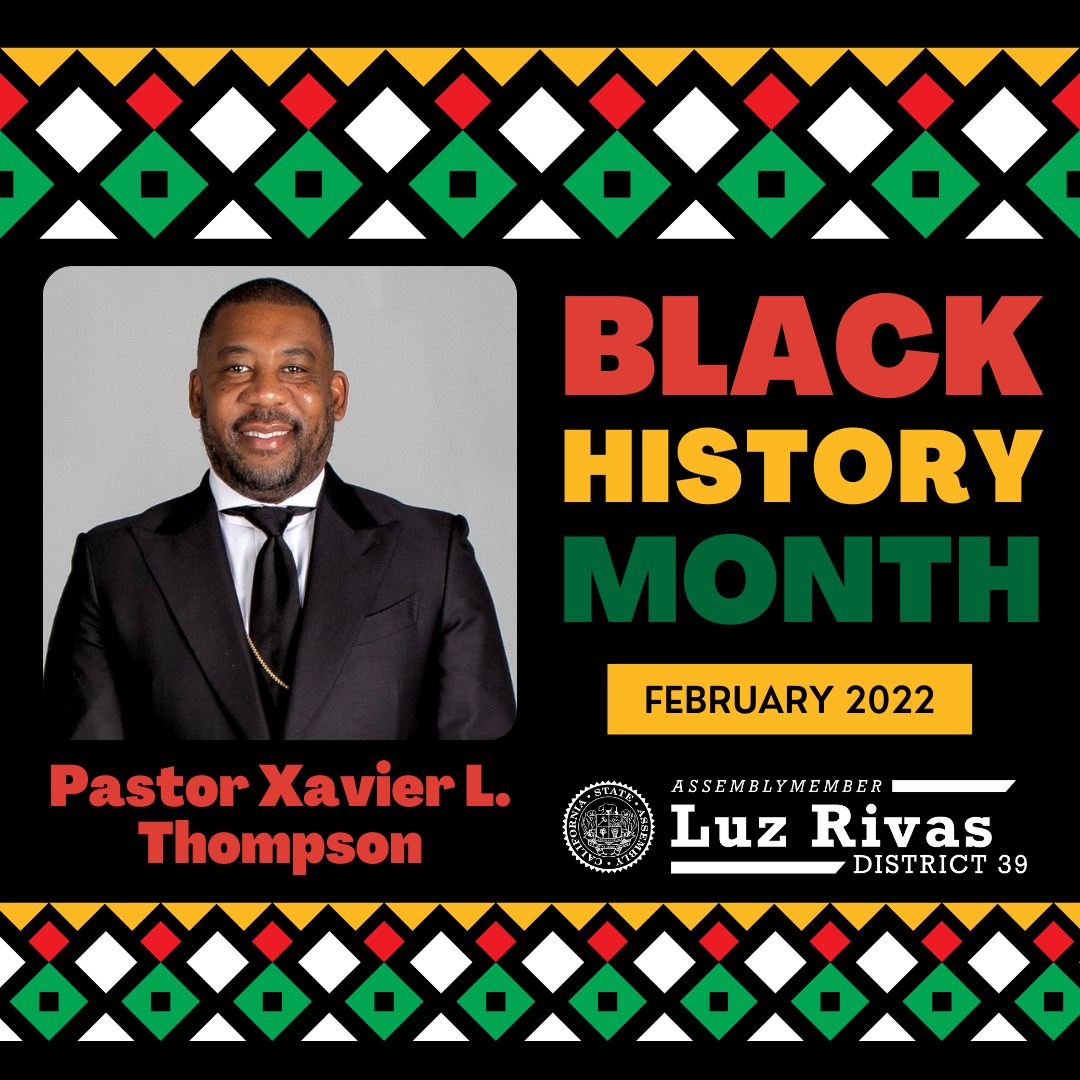 In honor of Black History Month, I would like to a moment and recognize an incredible community leader in AD-39 who is a great inspiration and influence.
Pastor Xavier L. Thompson is the Senior Pastor of Calvary Pacoima and Saint Paul Baptist Church in Pacoima, and also serves at the Covenant Connection, a Southern Missionary Baptist Church in Los Angeles.
Pastor Thompson exemplifies service to others, and his leadership is visible among the Covenant Connection's members. During the emergence of COVID-19, he regularly provided food and meals to the community to meet their needs. He believes that transformation may start in the church, but it flows into the community around us. I am grateful for his contributions, leadership, and service to the families of our communities.
Thank you Pastor Thompson for your service and engagement activities for the betterment of the San Fernando Valley!