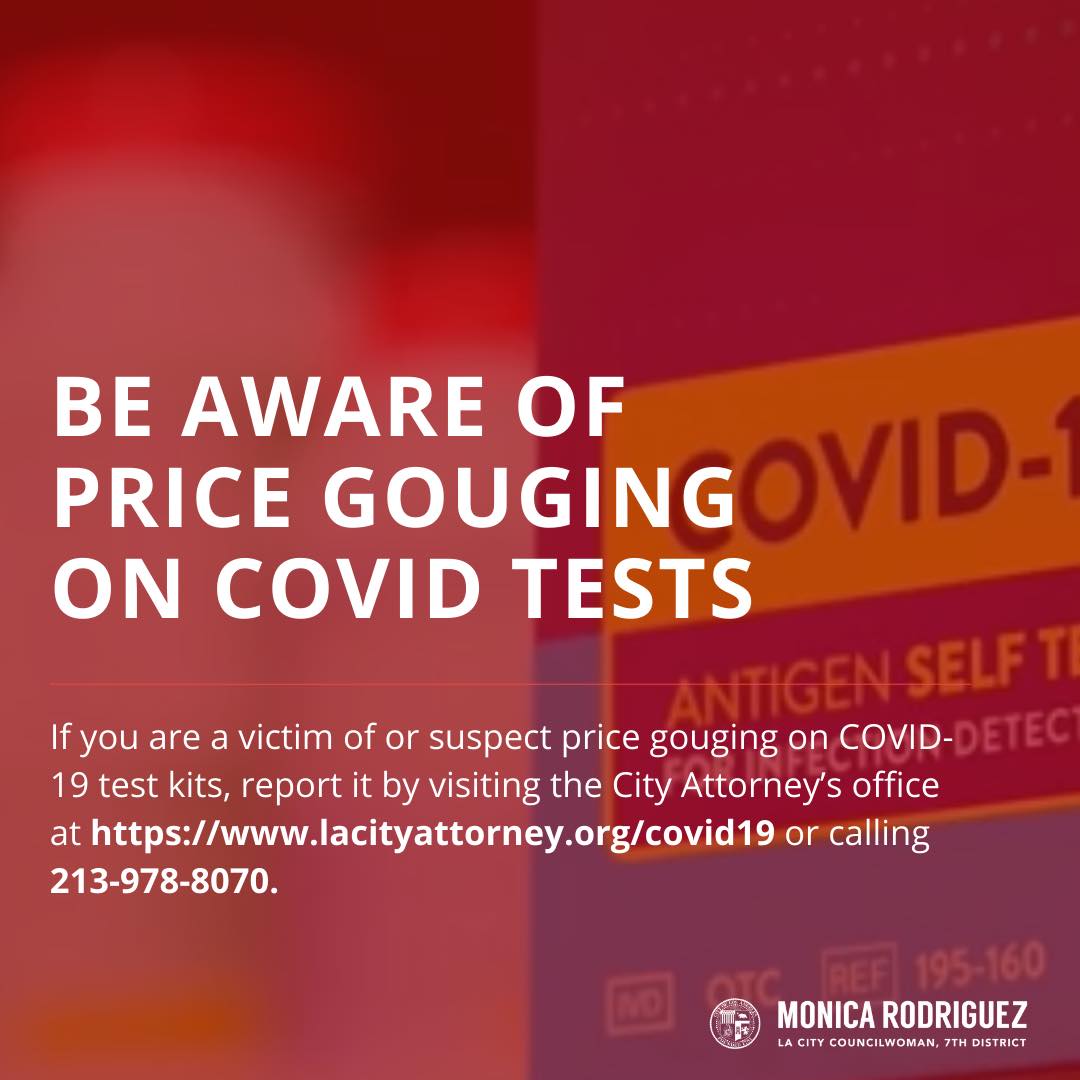 COVID-19 test kits are in high demand due to the rise in infections. The City of Los Angeles is warning residents to be aware of price gouging when purchasing tests.
Sellers of home test kits are prohibited from increasing prices by greater than 10% of what they charged on December 1, 2021. New sellers are prohibited from charging a consumer a price that is 50 percent or greater than what they paid for the kit.
If you are a victim of or suspect price gouging on COVID-19 test kits, report it by visiting the City Attorney's office at https://www.lacityattorney.org/covid19 or calling 213-978-8070.