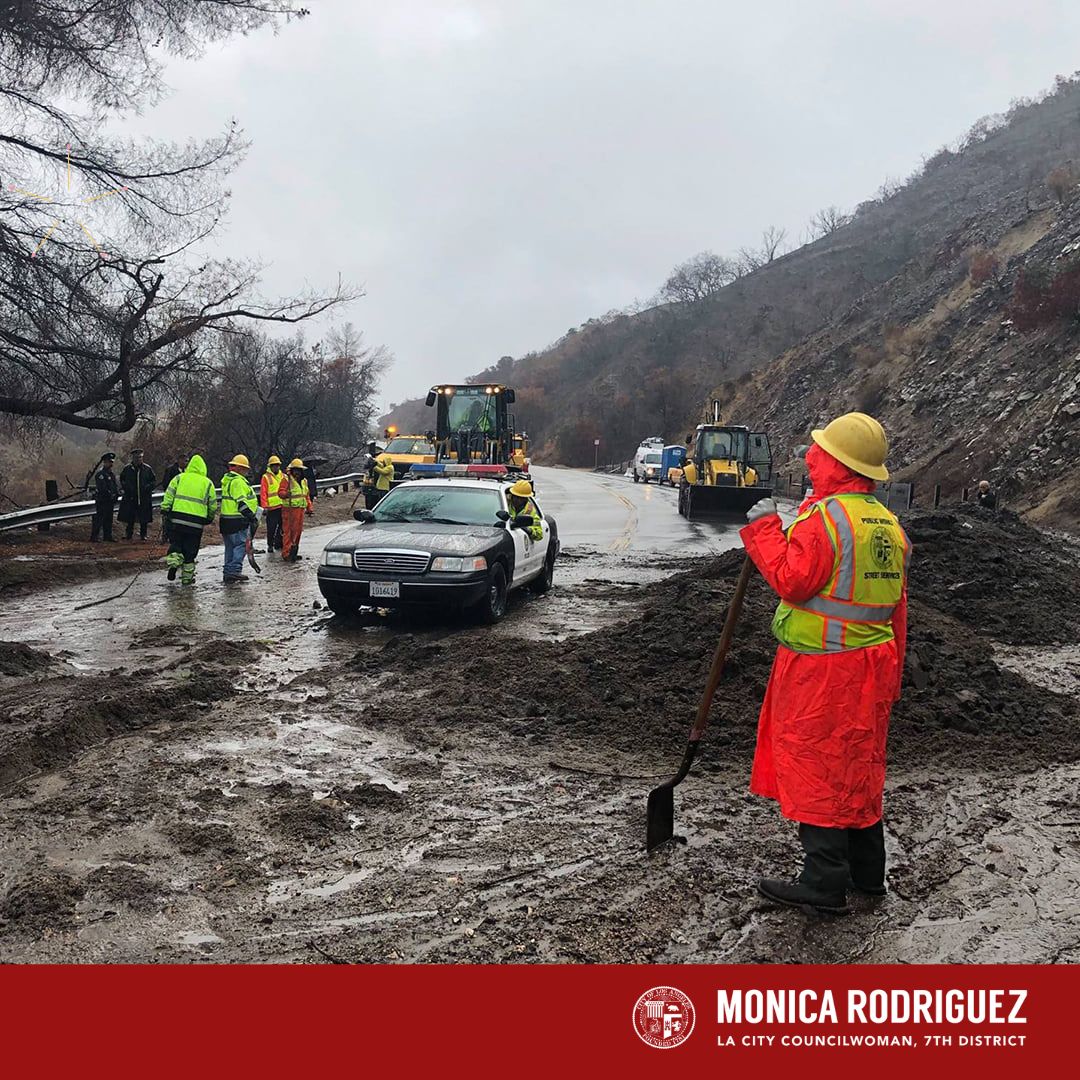 Winter weather may bring multiple storms and disasters such as floods, mudslides, and debris flows. To report any issues caused by rain storms please call 3-1-1, download the MyLA311 App or report online through the MyLA311 website.
Properly filled and placed sandbags are best used to divert moving water, redirecting storm and debris flow away from property improvement. LAFD is providing up to 25 free ready to fill sandbags per household at all Neighborhood Fire Stations. The department is not able to fill, deliver, and install or remove sandbags. For more information, please visit https://bit.ly/3qgyReh.
It is critical to stay alert and up-to-date with the latest news. Sign up for Notify LA by texting 'READY' to 888-777 to receive the latest emergency and storm information.