🚨AD 39 WEEKEND CLOSURE ALERT🚨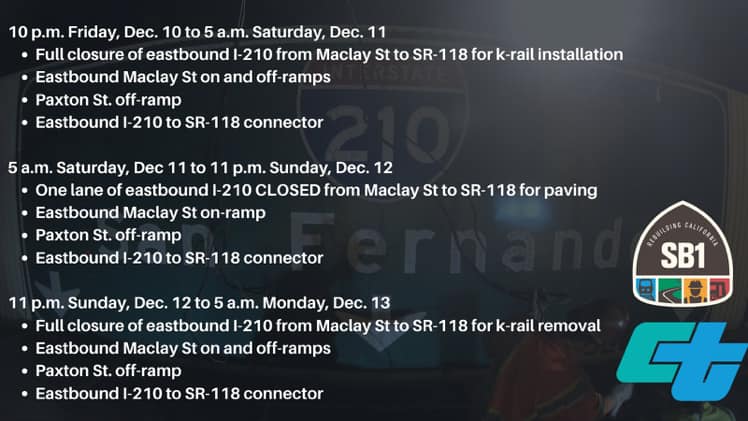 Eastbound I-210 will be closed this weekend beginning tonight at 10:00pm for paving work between Maclay Street and SR-118. Plan for and expect delays and be prepared use alternate routes.
Please see the below image for a full list of closures. As always, please follow all directions and drive with caution.