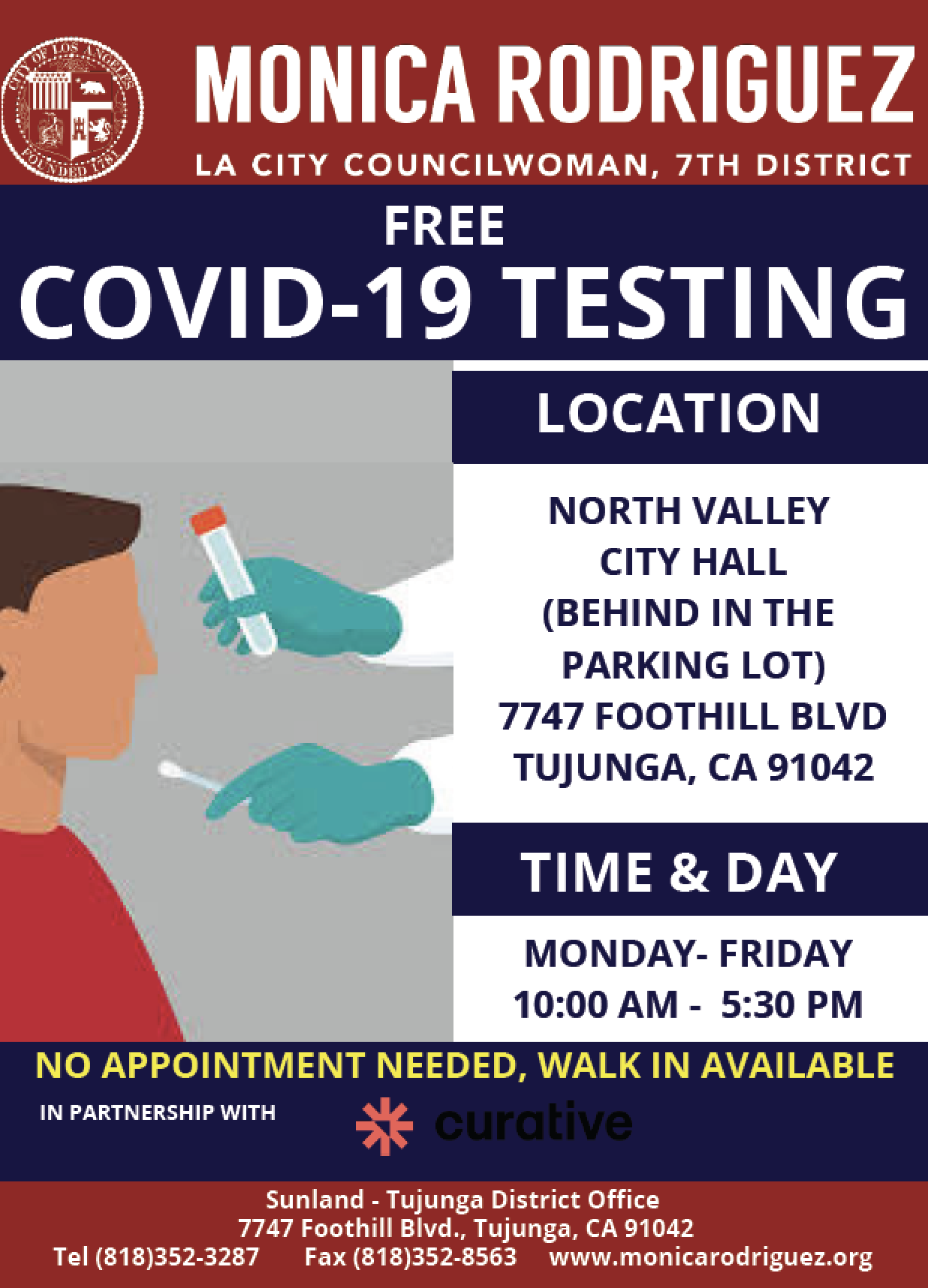 This notice and more on the stnc.org website — From Councilwoman Monica Rodriguez — Tujunga is a particularly vulnerable community here in the City of LA, with some of the lowest vaccination rates combined with high case rates.
We currently have a free Curative COVID testing site available at the North Valley City Hall parking lot, 7747 Foothill Blvd in Tujunga. Their operational hours are M-F 10a-5:30p, with fast test results. You can make an appointment or walk up for testing.
In addition, we also have some pop-up vaccination clinics coming to the area over the next couple of weeks. You can register for an appointment – and also find other local locations for vaccinations – at: myturn.ca.gov. See the attached flyers for more information.
Upcoming vaccination pop-up clinics:
Friday, December 10 from 6-8p at the Tree Lighting event at Sunland Park – pediatric and adult Pfizer COVID vaccinations available
Wednesday, December 15 from 3:30-6:30p at Fenton Charter in La Tuna Canyon (age 12+)
Sunday, December 19 from 9a-2p at Our Lady of Lourdes in Tujunga (age 12+)
If you have any additional questions, please call our Tujunga office at 818-352-3287. Thank you, stay safe, and happy holidays!