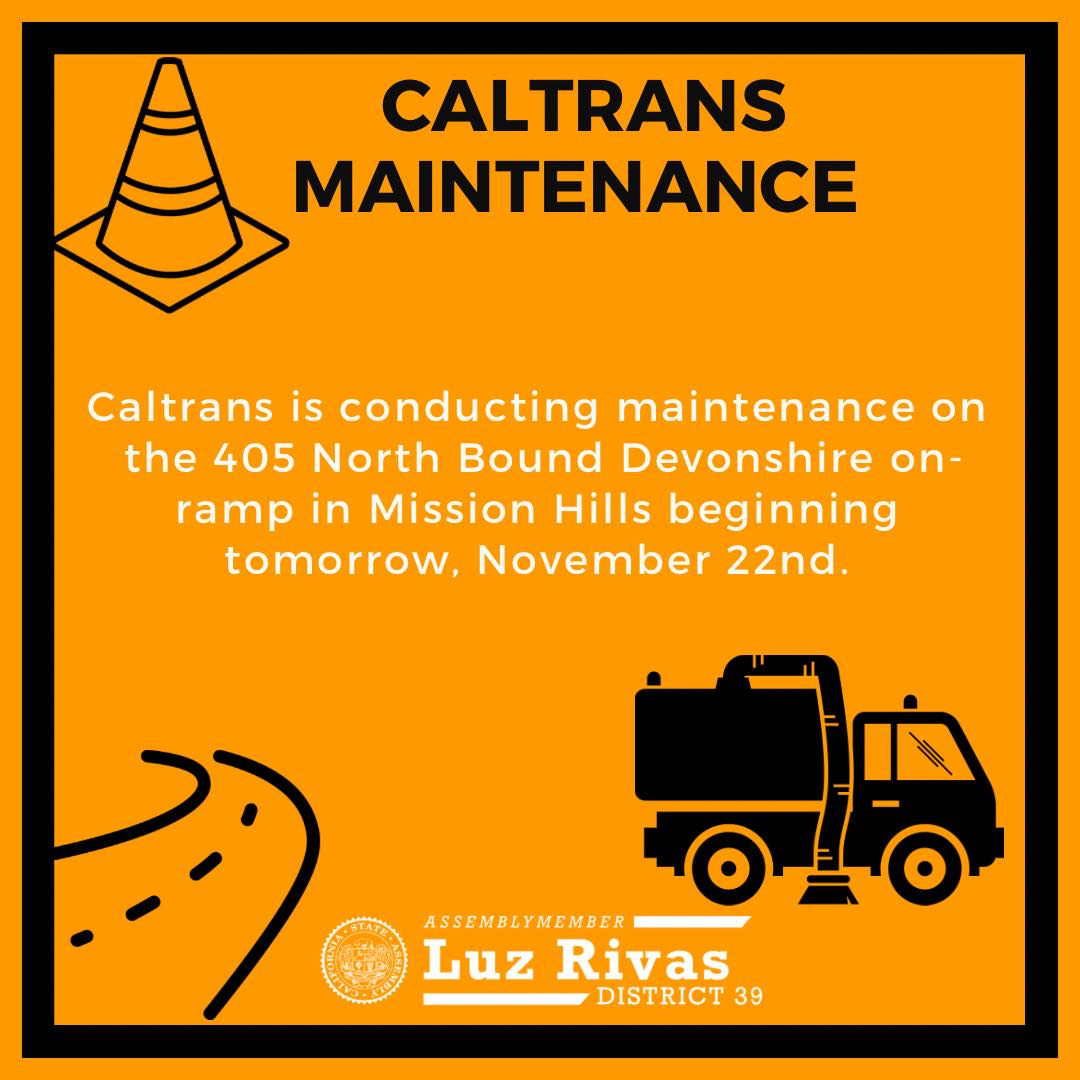 The 405 North Bound Devonshire on-ramp in Mission Hills has been a rising concern in our community. I am happy to announce that after months of coordination Caltrans, maintenance has been scheduled to start Monday, November 22nd.
To ensure unhoused constituents who are experiencing homelessness receive resources, LAHSA has been conducting on-going outreach to offer services.
Ensuring constituents feel safe in #AD39 is a priority of mine, thank you to Caltrans District 7 for your joint efforts!