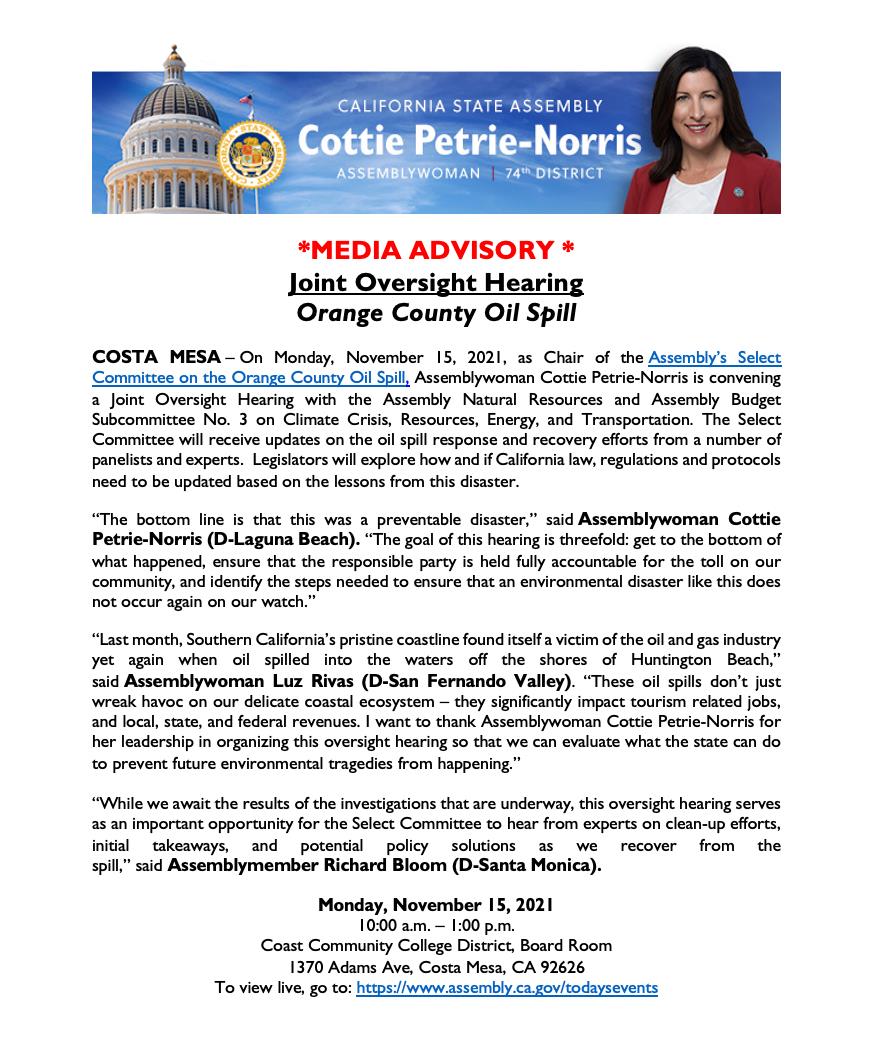 Last month, Southern California's pristine coastline found itself a victim of the oil and gas industry yet again when oil spilled into the waters off the shores of Huntington Beach.
These oil spills don't just wreak havoc on our delicate coastal ecosystem – they significantly impact tourism related jobs, and local, state, and federal revenues.
I want to thank Assemblywoman Cottie Petrie-Norris for her leadership in organizing this oversight hearing so that we can evaluate what the state can do to prevent future environmental tragedies from happening.
#CALeg #OilSpill