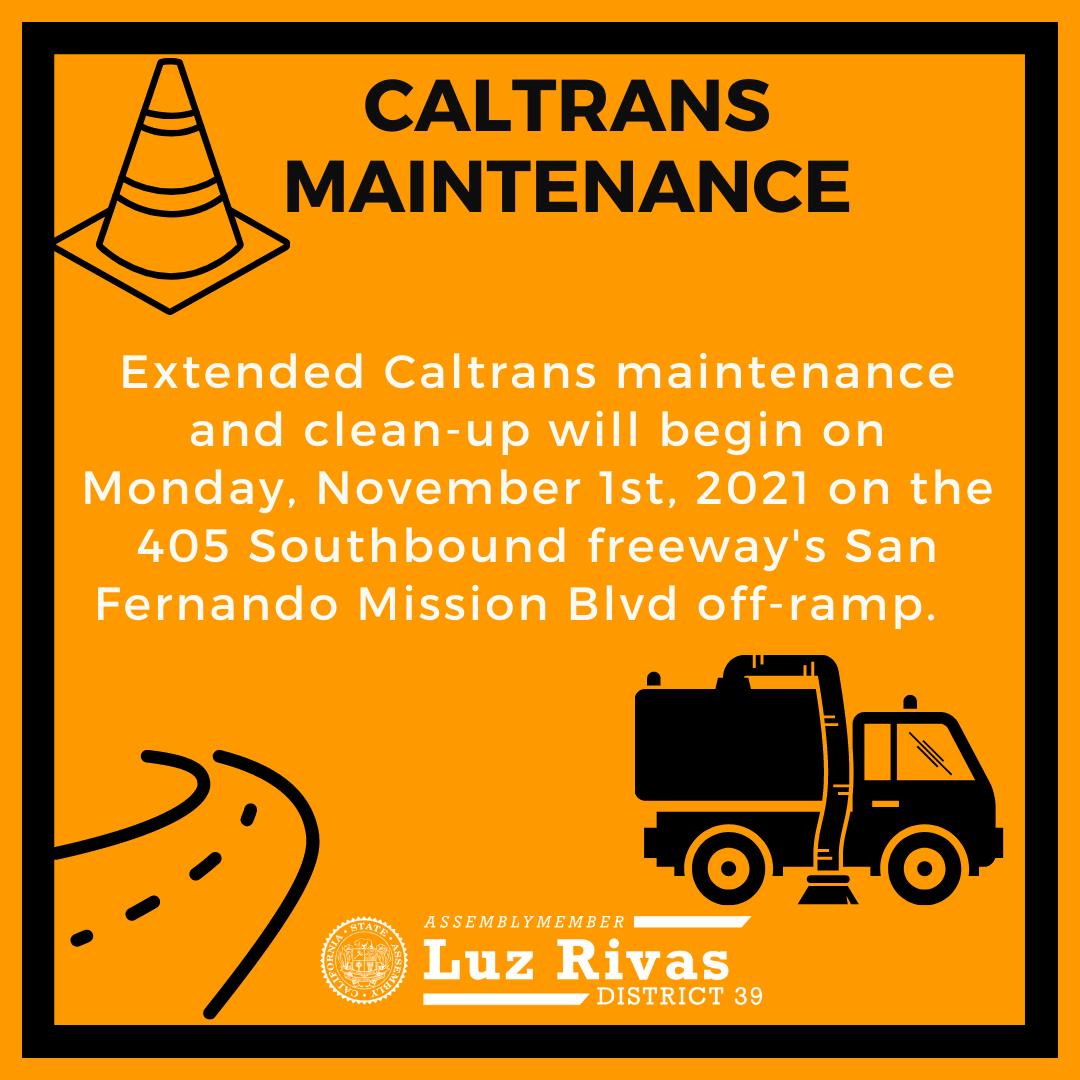 The 405 Southbound freeway's San Fernando Mission Blvd off-ramp has been a growing concern for residents of #AD39. Earlier this year, I met with Caltrans leadership to discuss priority concerns in #AD39 and pushed to secure funding for clean-up efforts on our highways.
After months of coordination with Caltrans, CHP, and LAHSA, I am happy to announce that extended Caltrans maintenance and clean-up will begin on Monday, November 1st, 2021.
LAHSA conducted multiple rounds of outreach in order to ensure that individuals experiencing homelessness at this location received the access to services that they need.
There is more work to be done but I would like to thank Caltrans District 7 and our neighborhood stakeholders for working with our office on this project.