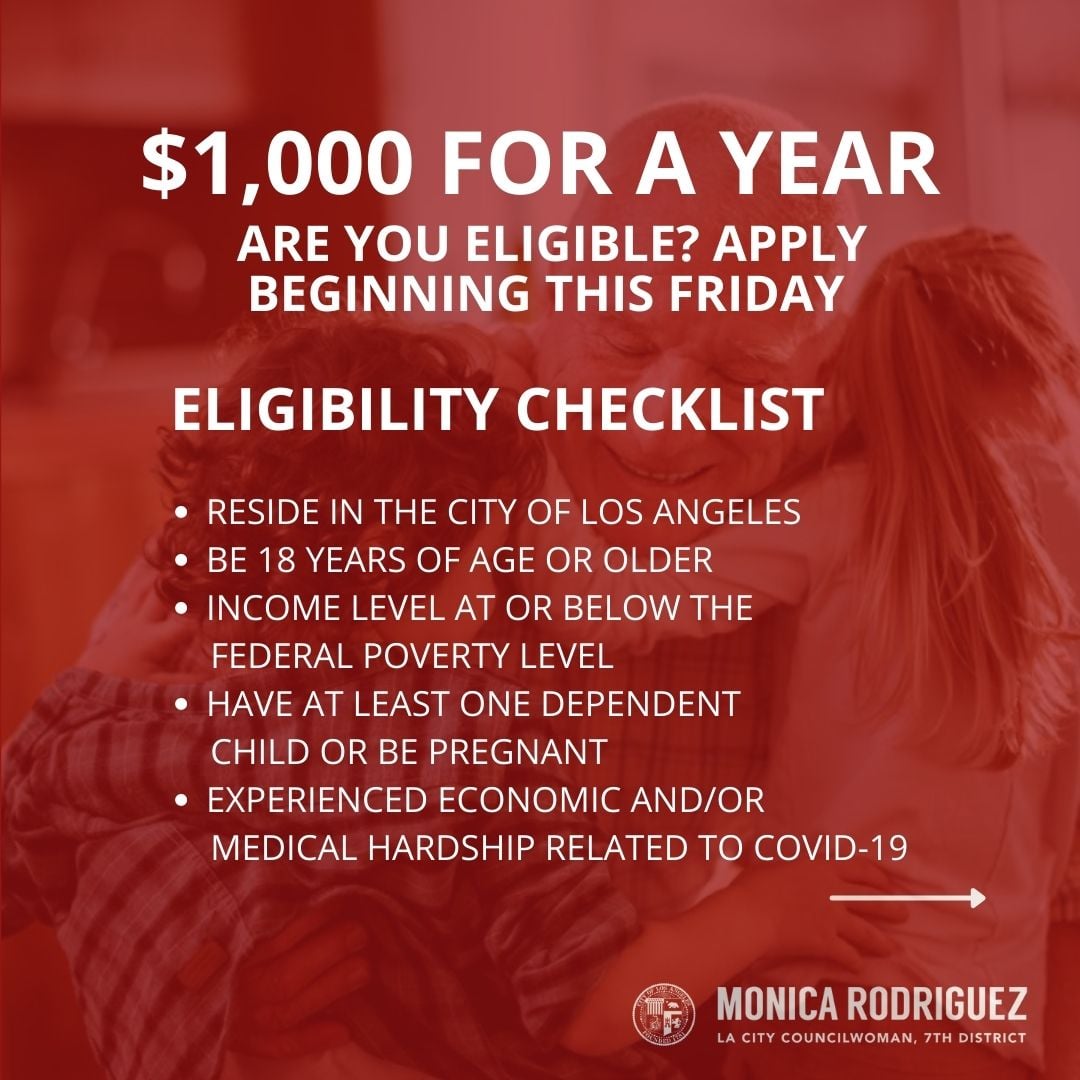 Sadly our community was among the hardest hit as a result of the pandemic. Angelenos may be eligible to receive $1,000 a month for a year. The BIG: LEAP program will provide $1,000 a month for 12 months to approximately 3,000 eligible Angelenos. The application opens from Friday, October 29th to Sunday, November 7th.
For more information visit BIGLEAP.LACity.org.
___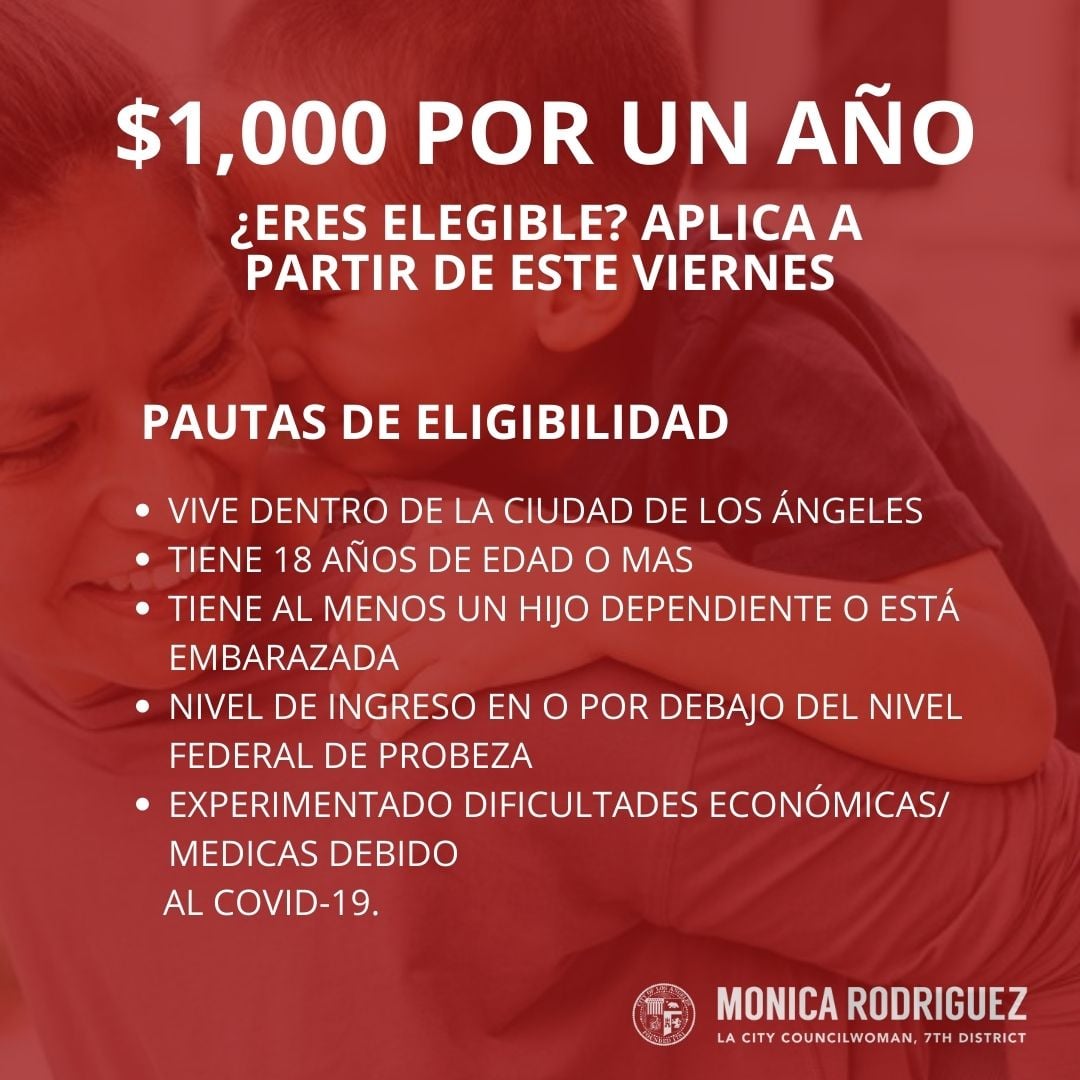 Lamentablemente, nuestra comunidad estuvo entre las más afectadas como resultado de la pandemia. Residentes de Los Angeles pueden ser elegibles para recibir $1,000 al mes durante un año. El programa BIG: LEAP proporcionará $1,000 al mes durante 12 meses a aproximadamente 3,000 angelinos elegibles. La aplicación abre del viernes 29 de octubre al domingo 7 de noviembre.
Para obtener más información, visite BIGLEAP.LACity.org.