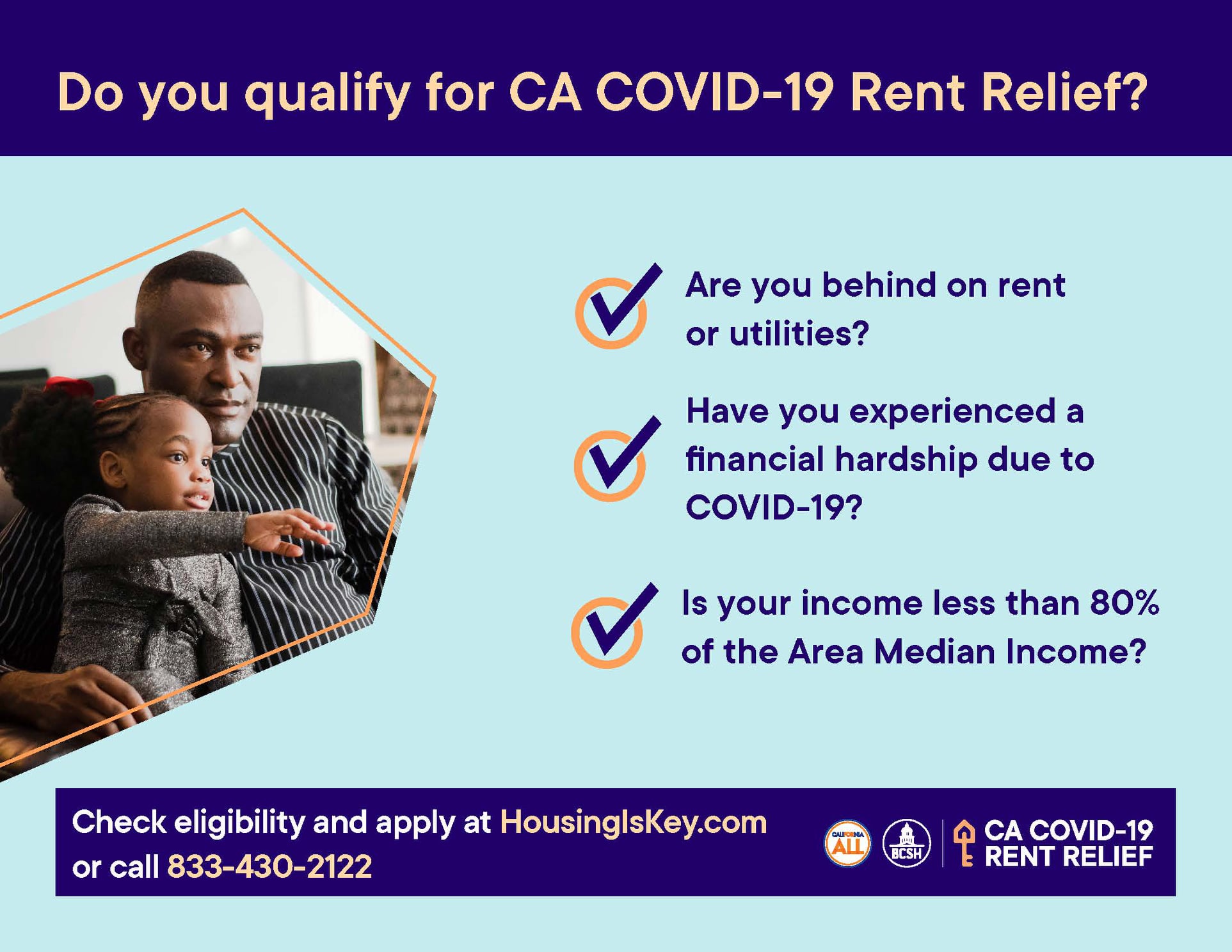 Need help with unpaid rent or utilities?
The CA COVID-19 Rent Relief program provides financial assistance for rent and utilities to income-eligible California renters and their landlords who have been impacted by COVID-19.
Visit https://bit.ly/2YVbYU7 to determine which program is right for you. For more information, please visit https://housing.ca.gov/ or call 833-430-2122.
__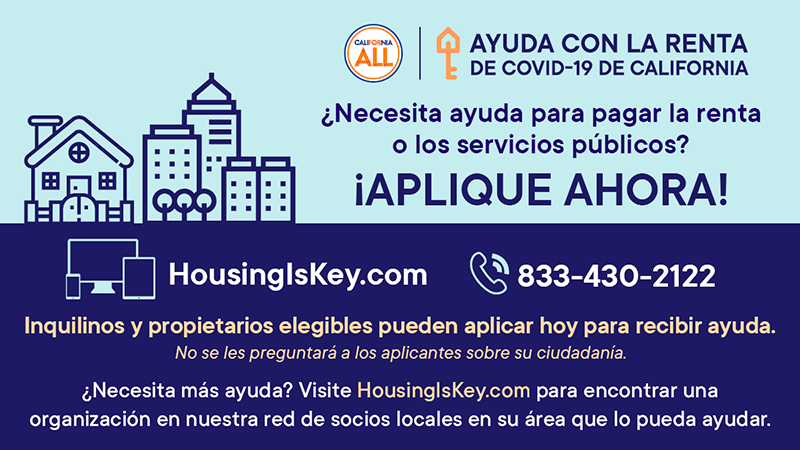 ¿Necesita ayuda para pagar la renta y los servicios públicos?
El programa de ayuda con la renta de COVID-19 de California proporciona asistencia financiera a inquilinos y propertarios elegibles que cumplen los requisitos de ingresos y a propietarios que se han visto afectados por COVID-19.
Visite https://bit.ly/2YVbYU7 para determinar qué programa es el adecuado para usted. Para obtener más información, visite https://housing.ca.gov/ o llame al 833-430-2122.