Let's go hiking!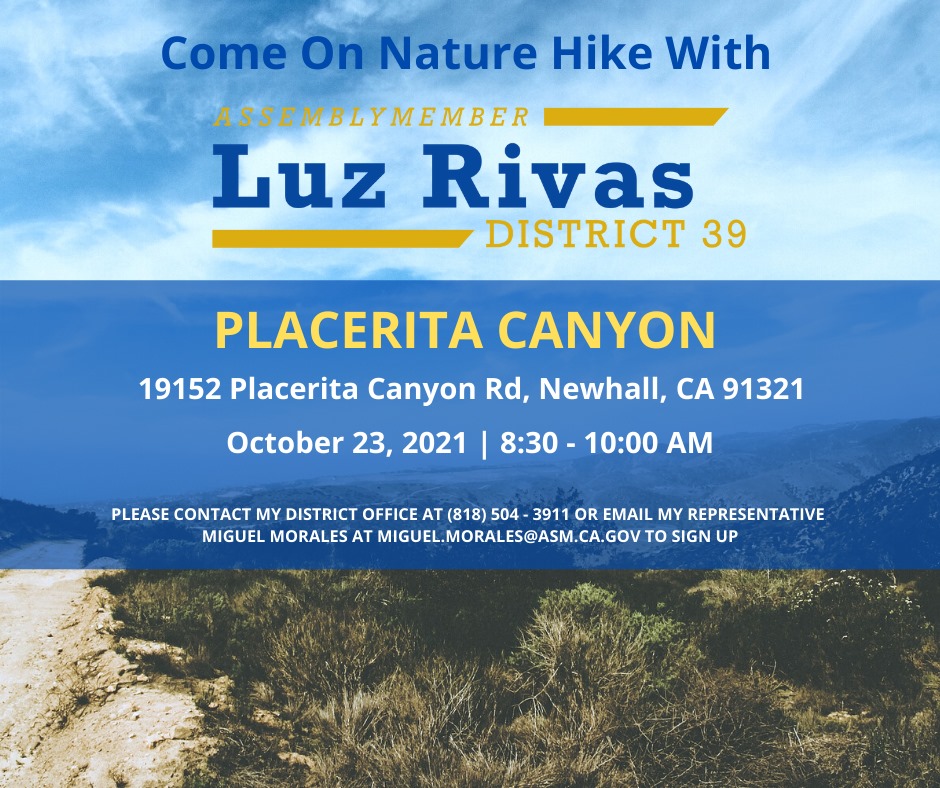 Please join me and your neighbors at my 3rd Annual Nature Hike at Placerita Canyon State Park on Saturday, October 23, 2021 at 8:30 AM. Come and experience the breathtaking scenery as we hike down the trail with our friends, the Sierra Club, and learn about my accomplishments as Natural Resource Chair this year!
Make sure to bring your running shoes, water, and your face masks in order to stay healthy.
Please RSVP at https://bit.ly/2YIew7q. For more information please contact my District Office at (818) 504-3911 or email my representative Miguel Morales at miguel.morales@asm.ca.gov.