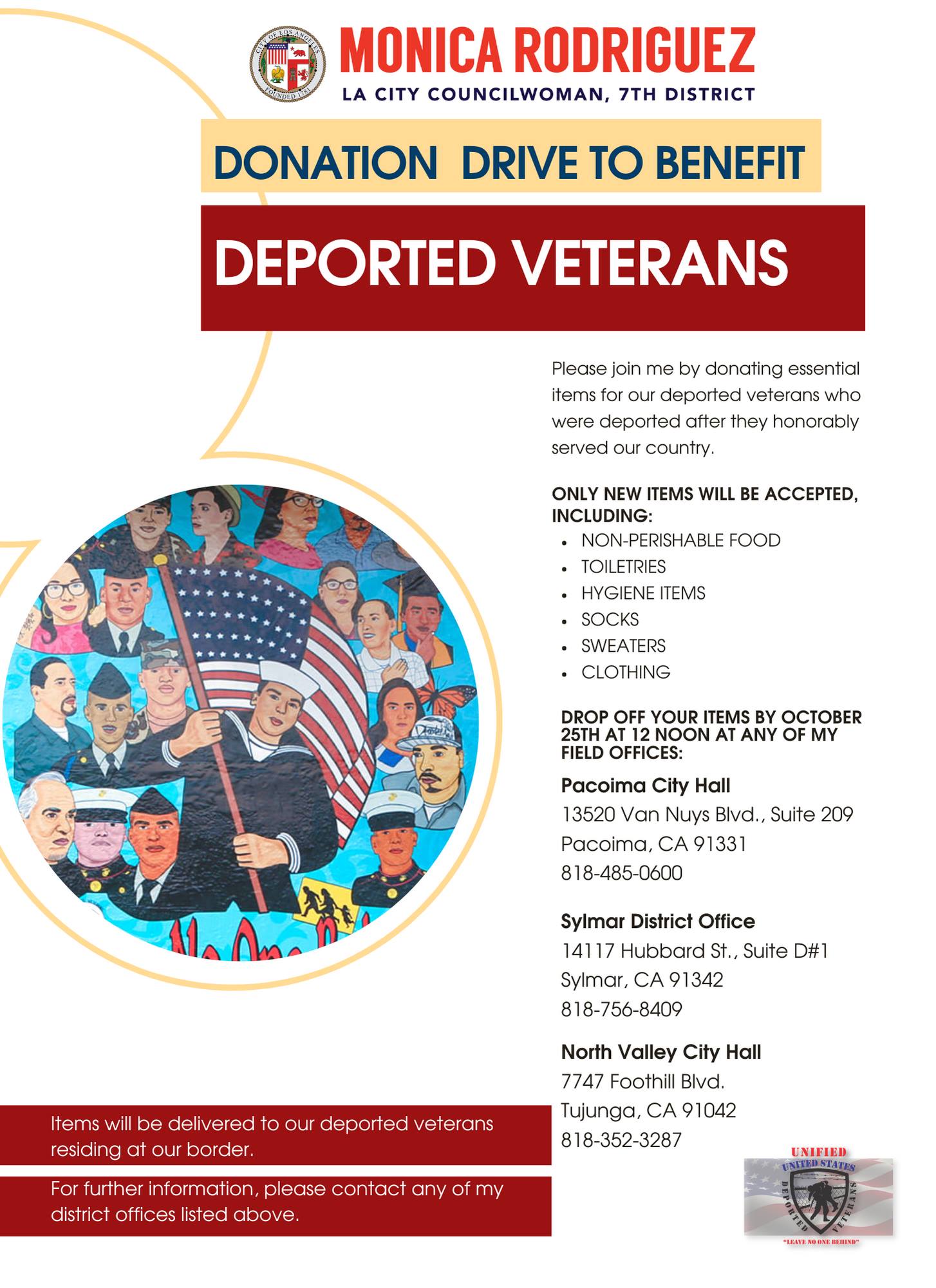 In support of our deported veterans who honorably served our country, we will host a donation drive. Items will be delivered to our deported veterans residing at our Tijuana border. Only new items will be accepted, including:
-Non-perishable food
-Toiletries
-Hygiene items
-Socks
-Sweaters
-Clothing
Thank you for your support and if you have any questions, please call my office in Pacoima City Hall at (818) 485-0600.