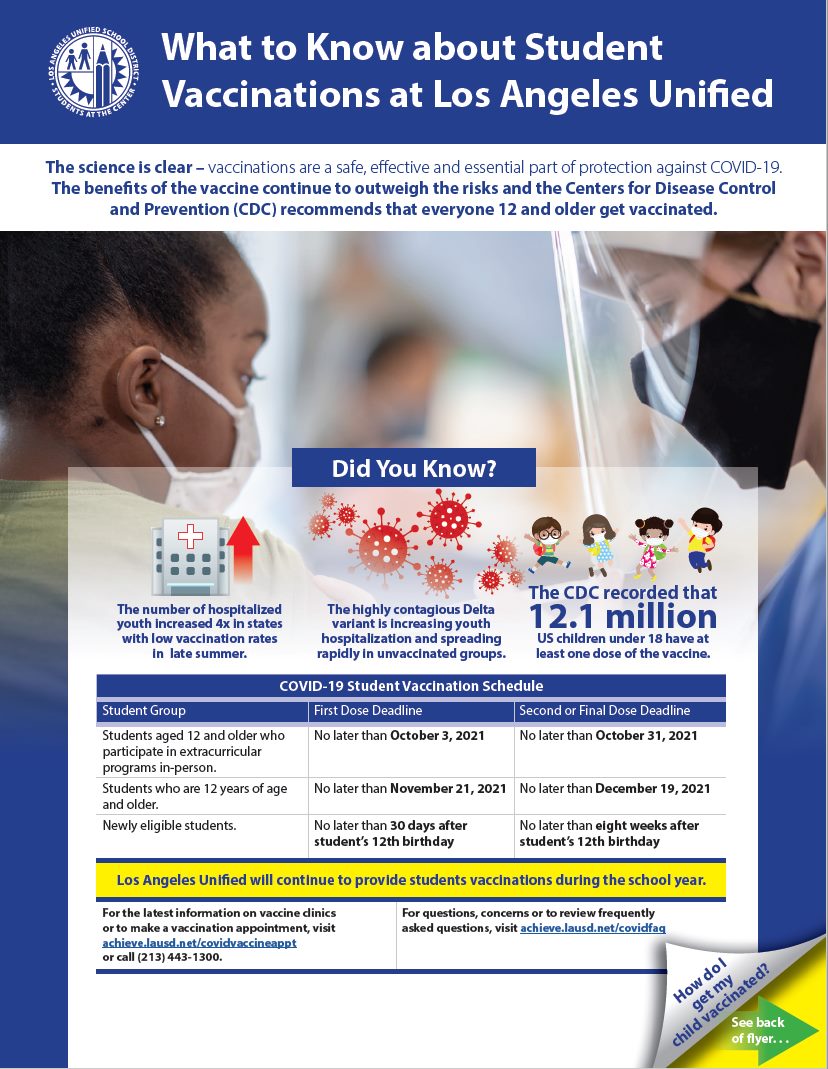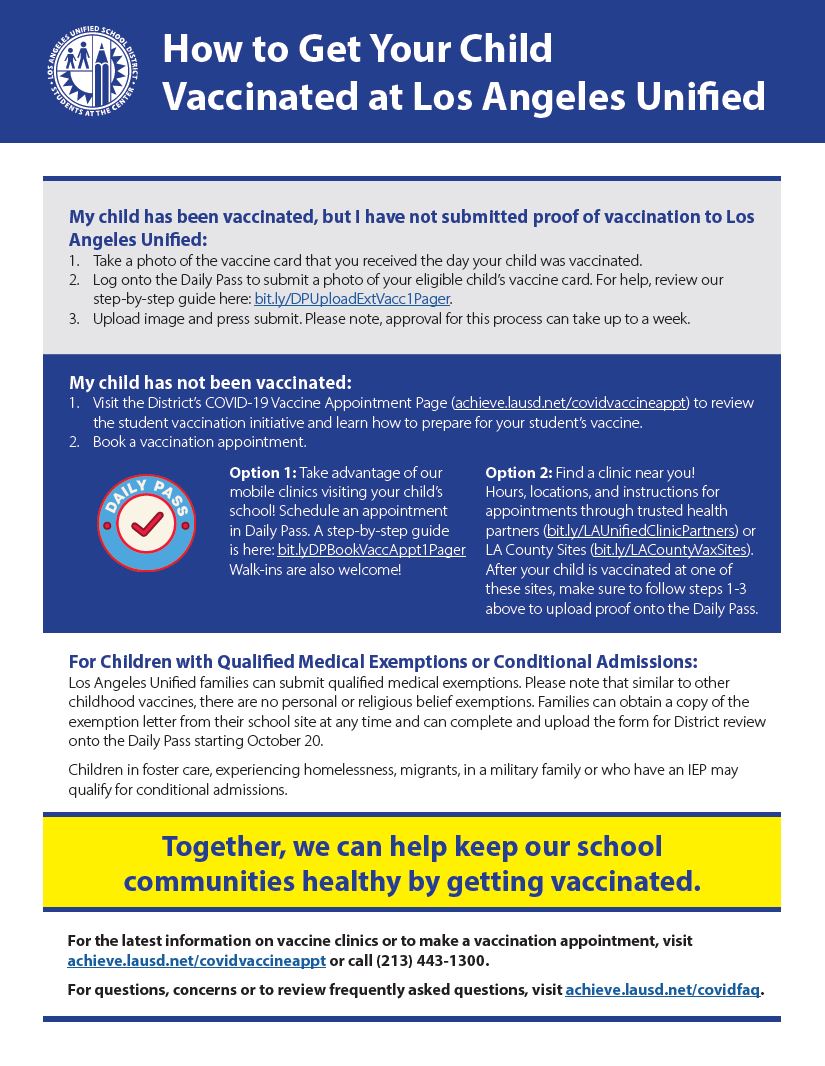 To keep our students and our communities safe, Los Angeles Unified School District is now requiring eligible students to be fully vaccinated against COVID-19 by January 10th, 2022.
If your student is participating in in-person extracurricular activities, they will have to receive their first dose by this Sunday, October 3rd. For non-extracurricular participants students, they will have to receive their first dose no later than November 21st, 2021. To make a vaccination appointment for your eligible child, please visit LAUSD's website: https://achieve.lausd.net/covid.
As our country continues to fight back against the Delta variant, getting vaccinated is one of the most important things you can do to protect the most vulnerable in our community!
#VaccinesWork #getvaxxed
—–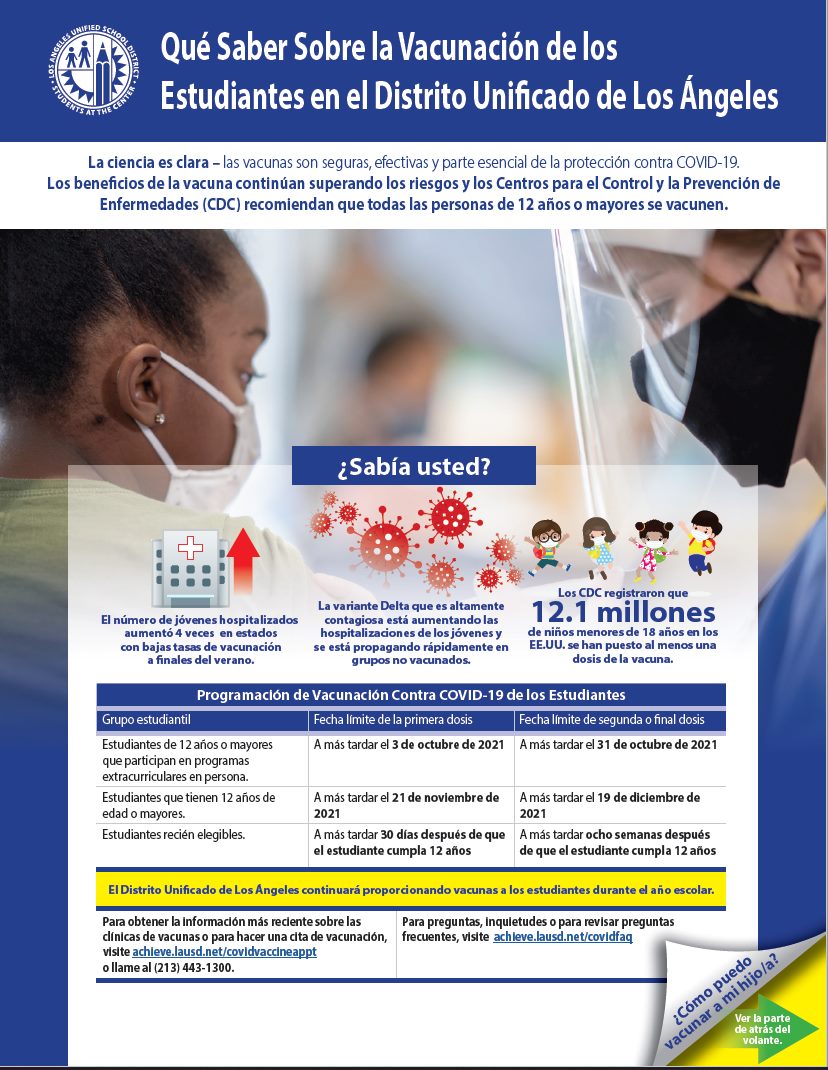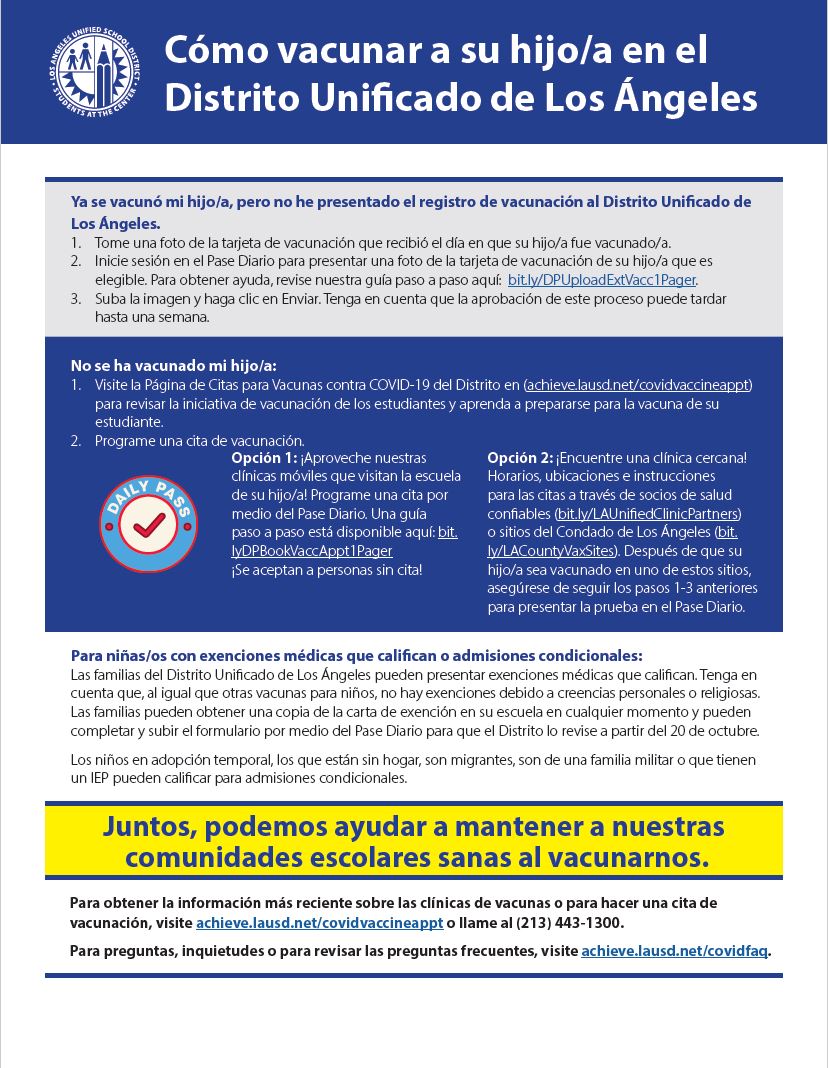 Para mantener seguros a nuestros estudiantes y nuestras comunidades, el LAUSD ahora requiere que los estudiantes elegibles sean completamente vacunados contra COVID-19 antes del 10 de Enero de 2022.
Si su estudiante participa en actividades extracurriculares en persona, tendrá que recibir su primer dosis antes del Domingo 3 de Octubre. Para los estudiantes que no participan en actividades extracurriculares, deberán de recibir su primer dosis a más tardar el 21 de Noviembre de 2021. Para programar una cita de vacunación para su hijo/a elegible, visita este pagina de web: https://achieve.lausd.net/covid.
Mientras nuestro país continúa luchando contra la variante Delta, vacunarse es una de las cosas más importantes que puede hacer para proteger a los más vulnerables de nuestra comunidad!