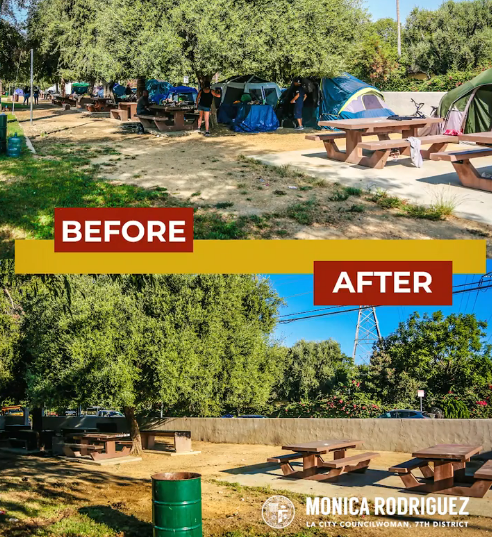 Another success in my efforts to address homelessness in the 7th District. At Brand Park, 13 unhoused individuals said "Yes!" to housing. Working closely with Los Angeles Homeless Services Authority and City of Los Angeles Department of Recreation and Parks, we led with consistent outreach and identified appropriate housing solutions for these individuals and families.
After the individuals were moved to housing, 8,250 lbs of bulky items and waste were removed from the park. Repairs will be made to park lighting, and new signs will be installed to replace the park hour signs that were previously torn down.
This is how we lead by example here in the 7th Council District, just as we did at Paxton and Bradley and recently at the Osborne offramp Lot /210 FWY.