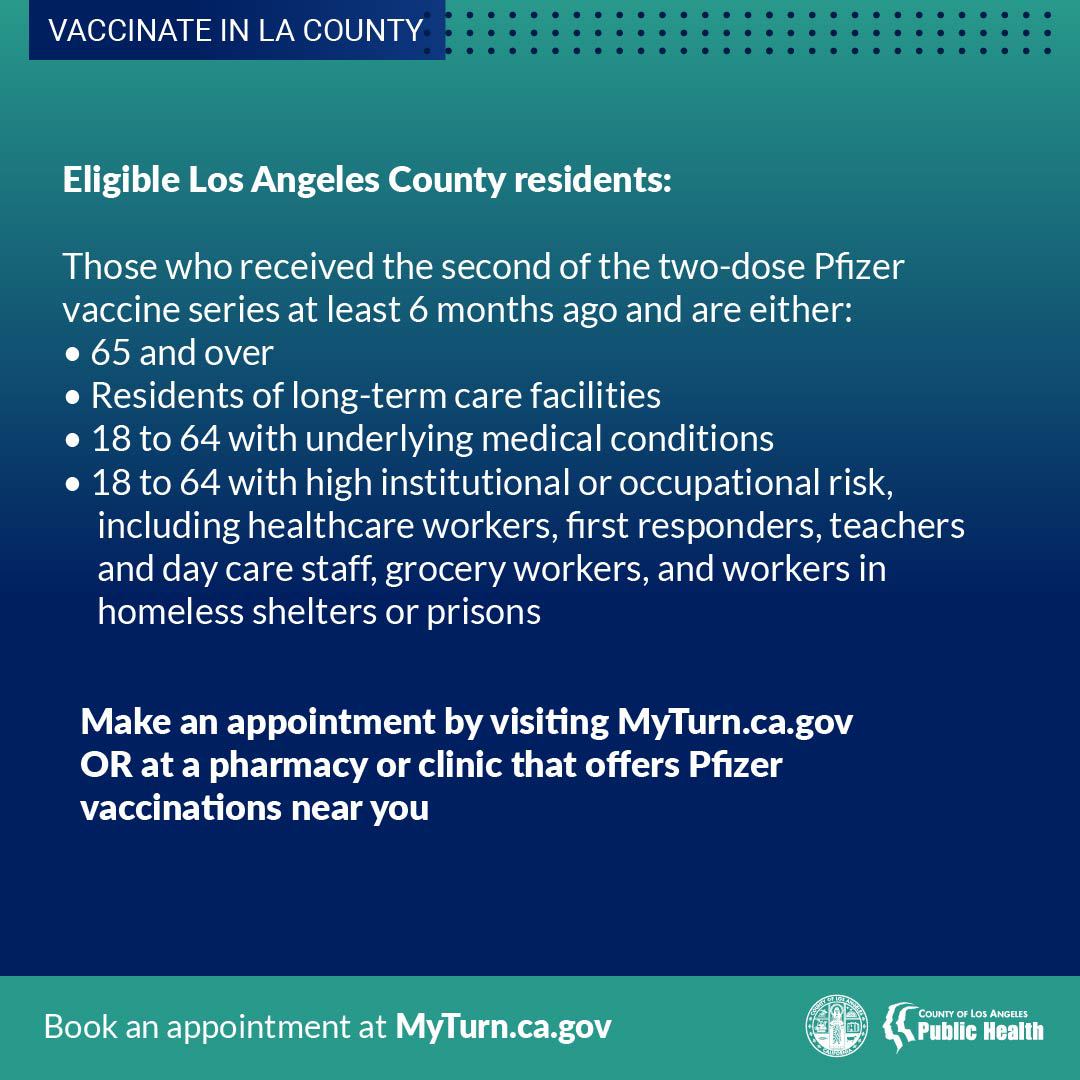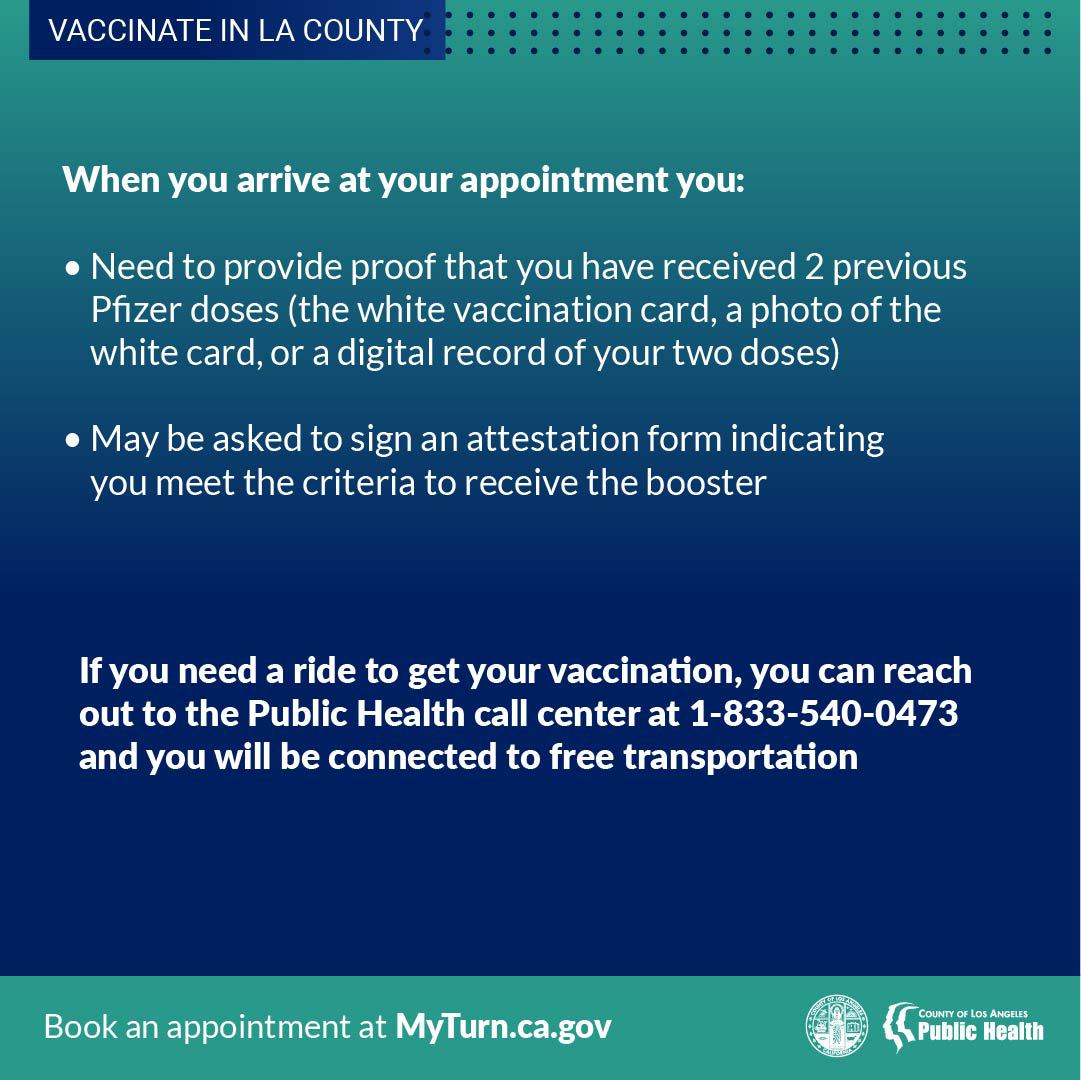 #AD39, California has begun to offer Pfizer booster shots! The Pfizer vaccine booster is currently only available to the following groups who have already received their first two doses:
– 65 years and over
– Residents of long-term care facilities
– 18 to 64 years old with underlying medical conditions
– 18 to 64 years old with high institutional or occupational risk, including healthcare workers, first responders, teachers and day care staff, grocery workers, and workers in homeless shelters or prisons
You can schedule your appointment and read more information on the booster shot by following the link below.
Please consider getting your booster shot if you are eligible! The vaccine is safe and effective.