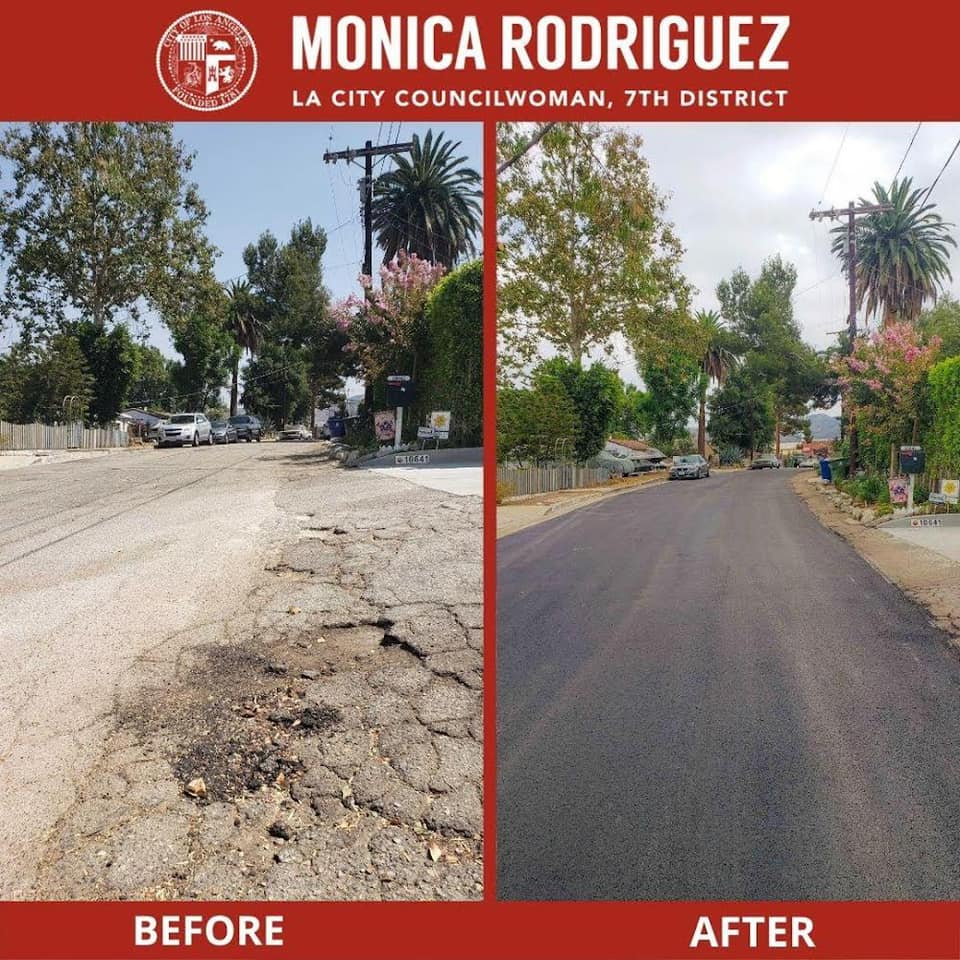 I am pleased to share that my office worked closely with the Bureau of Street Services (BSS) to prioritize the recent resurfacing of Franlie Drive between Fenwick Street and Foothill Boulevard, after receiving requests for resurfacing from concerned residents. Franlie Dr. had not been resurfaced in many years and was in very poor condition.
In addition, BSS, resurfaced several other street segments in the area, including Vanora Dr., Olive Grove Ave., and Hillrose St. in Sunland, as well as Nohles Dr. and Hillrose St. in Shadow Hills. The resurfacing of this neighborhood is now complete, increasing both drivability and safety along these streets.
For more information on upcoming resurfacing projects in the district, please visit the Streets LA website at https://streetsla.lacity.org/ and select 'Road Repair'. If you have any questions or would like to recommend another street in the area in need of resurfacing, please contact my Sylmar District Office at (818) 756-8409, Pacoima District Office at (818) 485-0600, or Sunland-Tujunga District Office at (818) 352-3287.