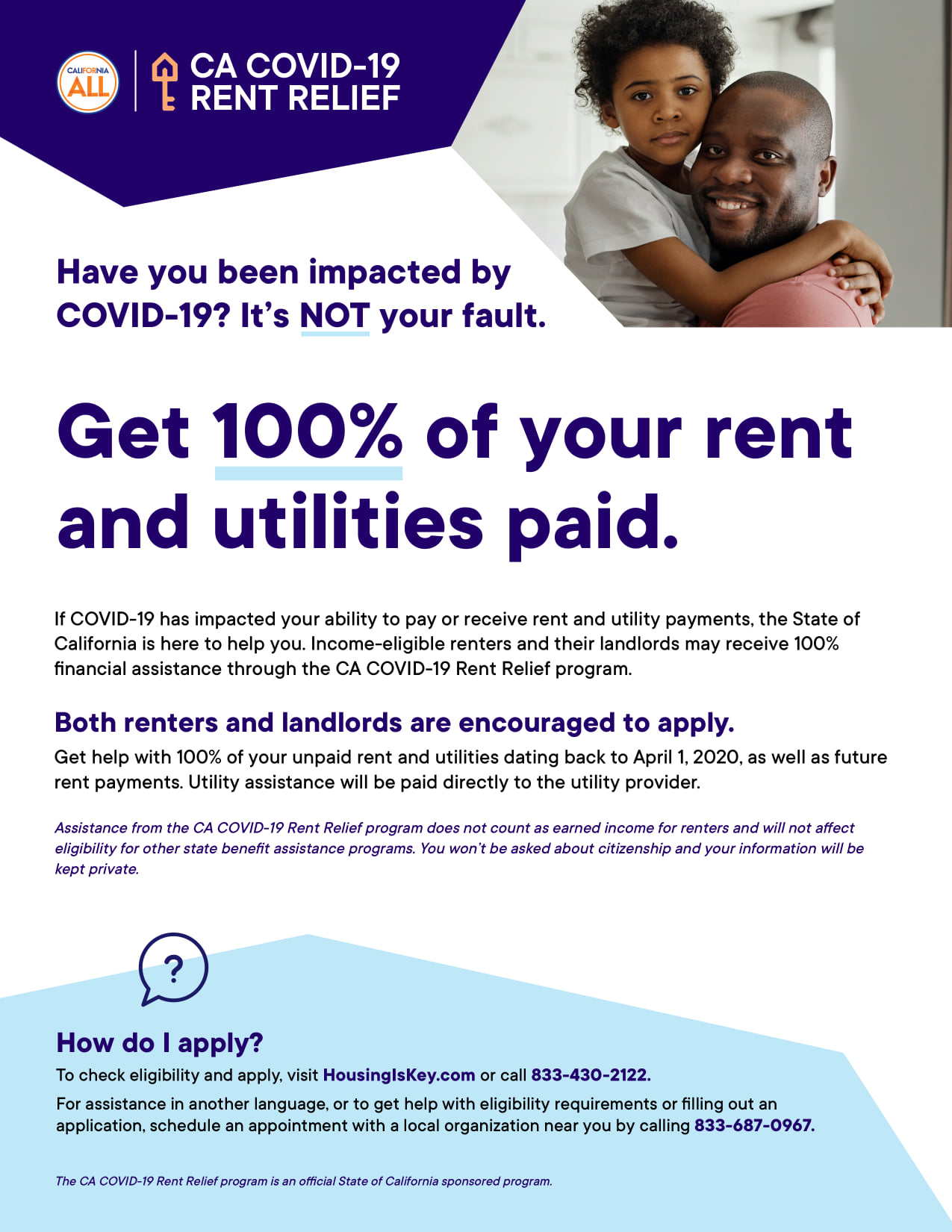 If COVID-19 has impacted your ability to pay or receive rent and utility payments, income-eligible renters and their landlords may receive 100% financial assistance through the CA COVID-19 Rent Relief program. Starting today, September 1, 2021, eligible renters and landlords in the City of Los Angeles can now apply for emergency assistance through the State at https://housing.ca.gov or by calling 833-430-2122.
For more information, please visit https://housing.ca.gov/
__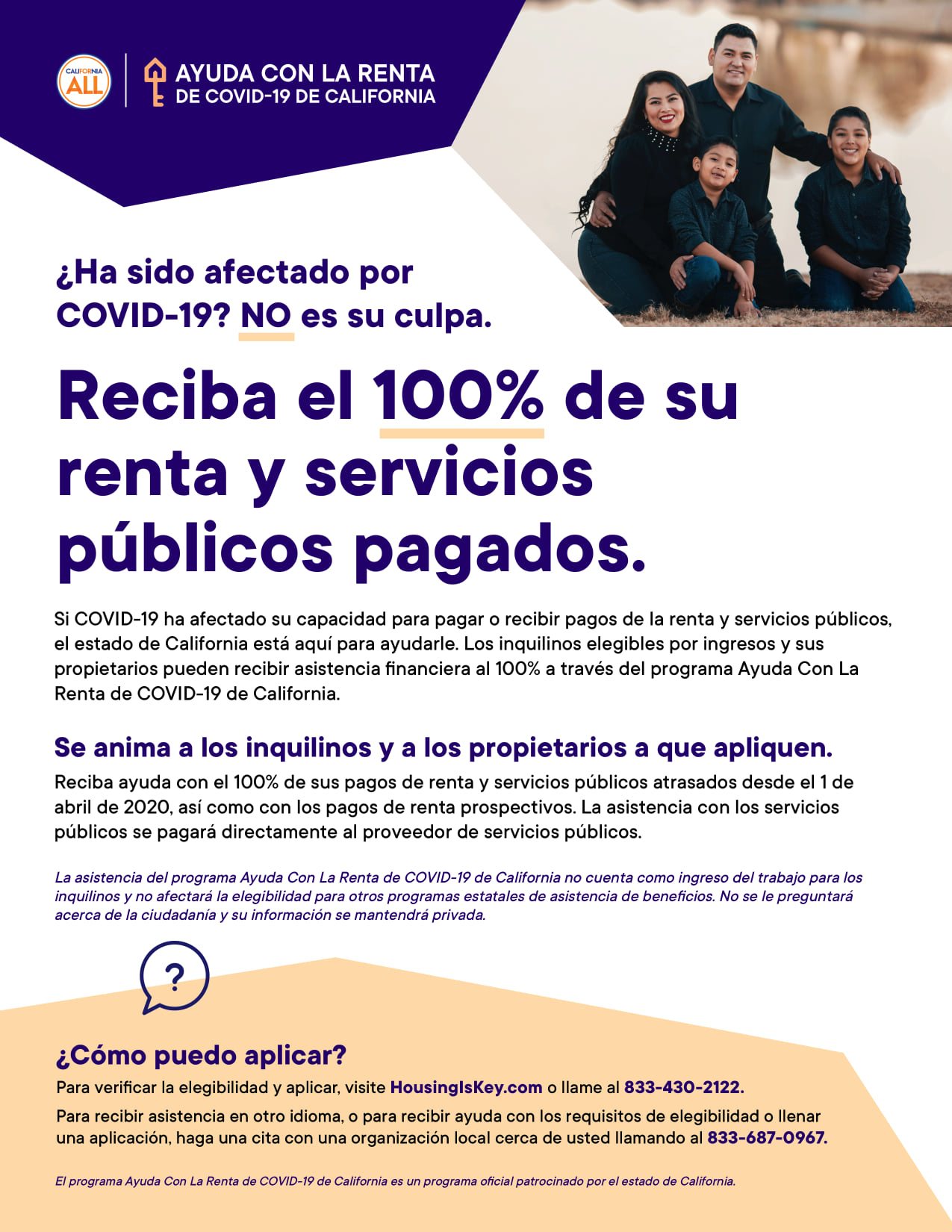 Si COVID-19 ha afectado su capacidad para pagar o recibir pagos de alquiler y servicios públicos, los inquilinos que cumplan los requisitos de ingresos y sus propietarios pueden recibir 100% asistencia financiera a través del programa CA COVID-19 Rent Relief. A partir de hoy, 1 de septiembre de 2021, los inquilinos y propietarios elegibles en la ciudad de Los Ángeles ahora pueden solicitar asistencia de emergencia a través del estado en https://housing.ca.gov o llamando al 833-430-2122.
Para obtener más información, visite https://housing.ca.gov/