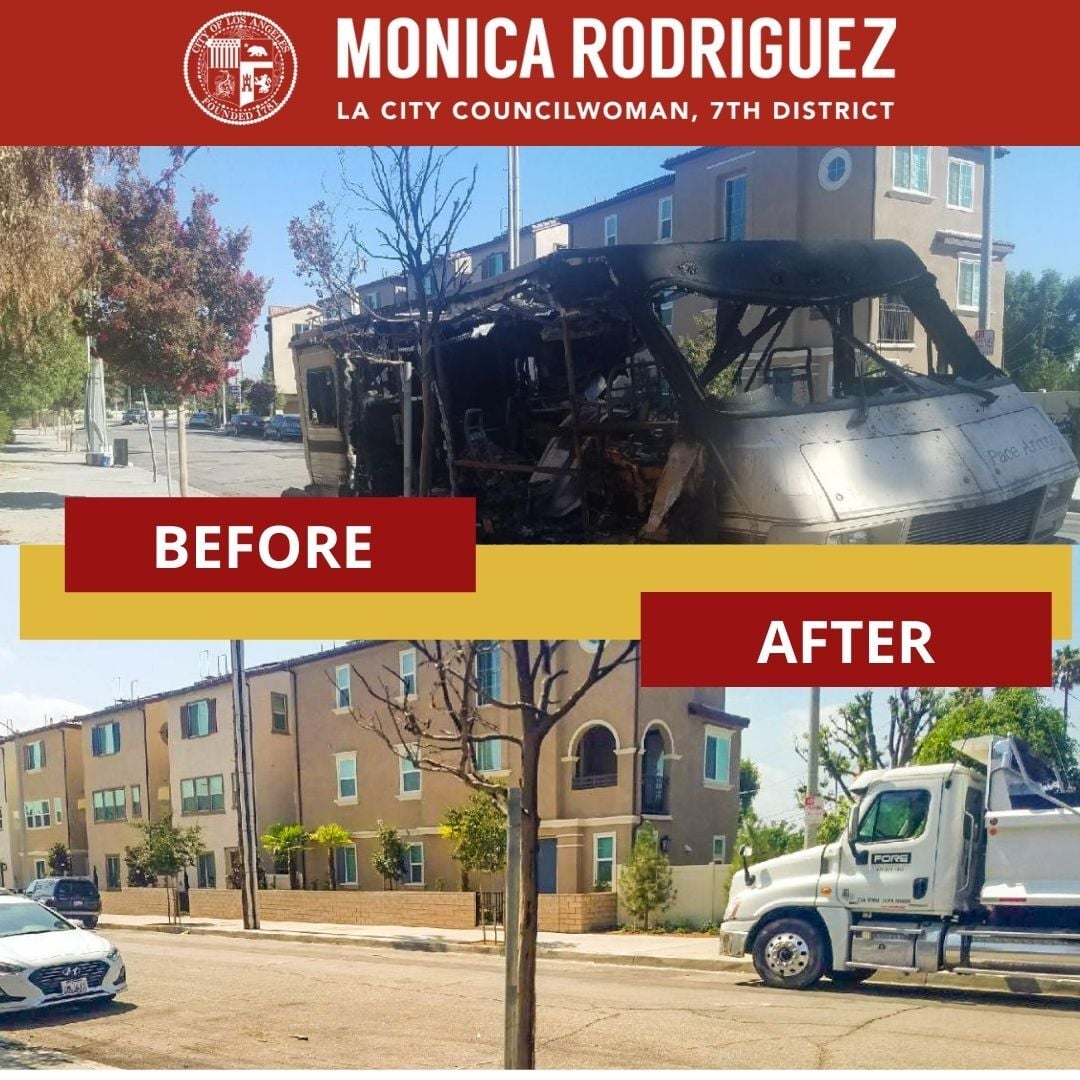 Near Stranwood Avenue and Orion Avenue, a motorized recreational vehicle (RV) caught on fire and the LAFD responded and extinguished the flames. Instantly, my office worked with the LADOT Official and Los Angeles Sanitation Department to tow and remove hazardous debris from the burnt RV. In addition, our Operation Bright S.P.O.T. team power-washed the sidewalk and removed the blight from the streets.
If you see a similar situation in your neighborhood don't wait for it to become a nuisance, report it to our city crew via 3-1-1. To report an abandoned vehicle or boat, please contact the Los Angeles Department of Transportation (LADOT) at https://bit.ly/3vyNRoF or by phone at 1-800-ABANDON (1-800-222-6366), Monday – Friday, 8 AM – 5 PM.
For additional services, please call my Sylmar District Office at (818) 756-8409, Pacoima District Office at (818) 485-0600, or Sunland-Tujunga District Office at (818) 352-3287.