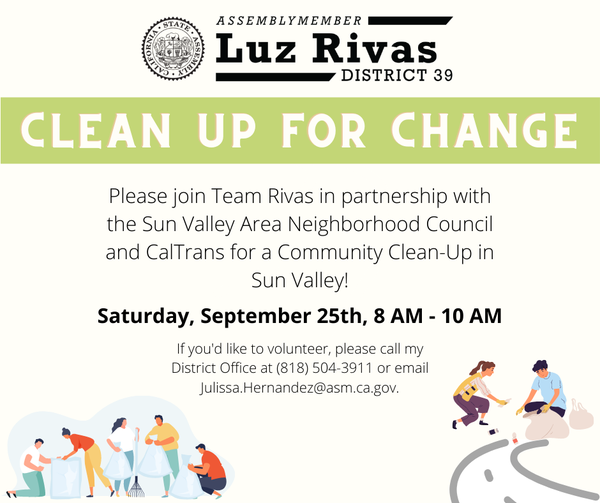 Many constituents have reached out to my office about the importance of beautification in the #AD39.
This is why my district office has partnered with the Sun Valley Area Neighborhood Council and Caltrans District 7 for a Freeway Community Clean-Up in #SunValley.
Come out and make a difference by joining my team Saturday, September 25th from 8 AM to 10 AM!
I'll also like to remind you that if your community is interested in partnering with my district office for a community clean-up, please contact my office at (818)504-3911. You can also report litter, potholes, and other issues on a freeway or state highway here http://csr.dot.ca.gov.