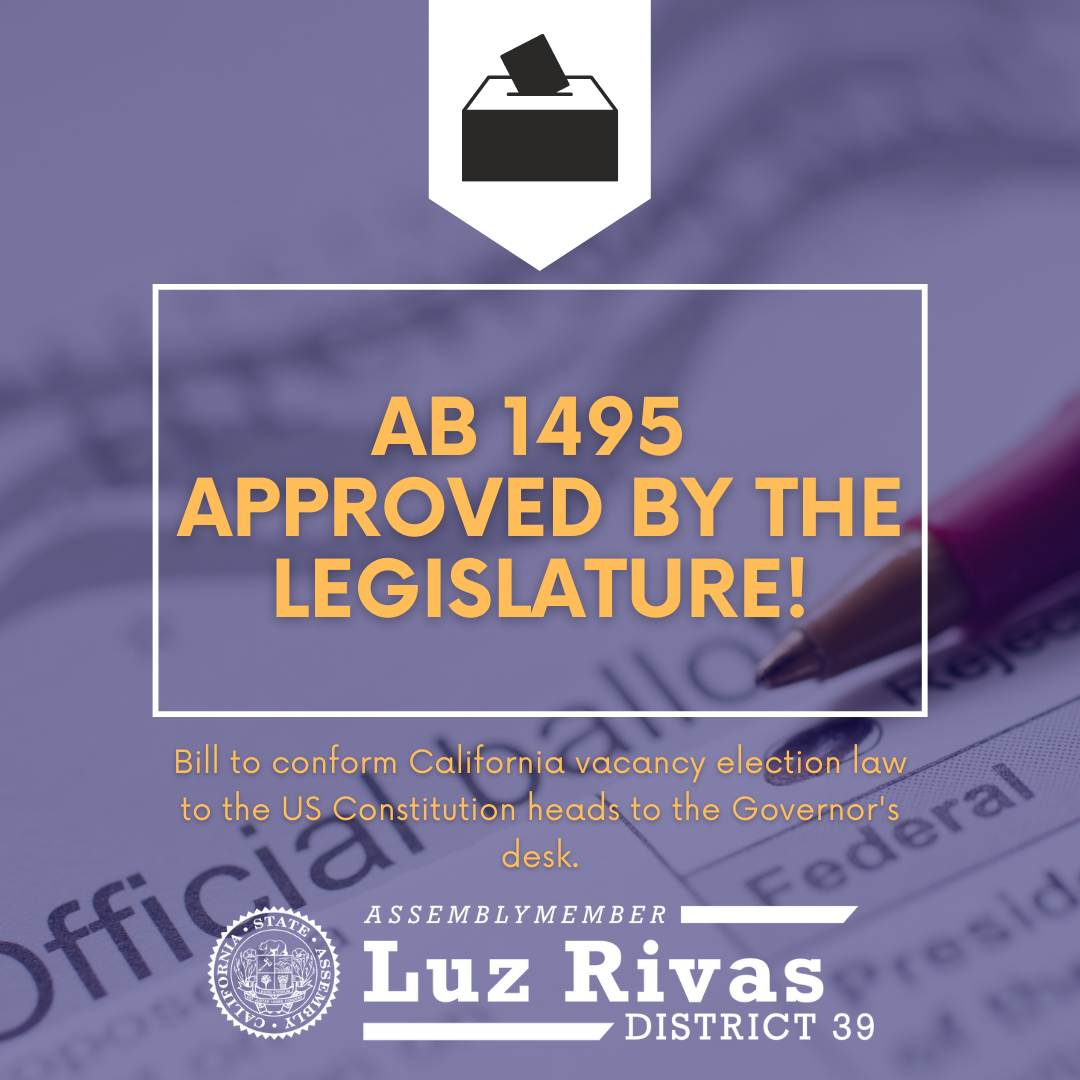 Got my first bill of this session sent to the Governor's desk!
#AB1495 ensures that our state's vacancy election laws are in accordance with the U.S. Constitution.
Thank you to my colleagues in the legislature for recognizing the need of this bill and especially Assemblymember Marc Berman for your leadership on this issue!