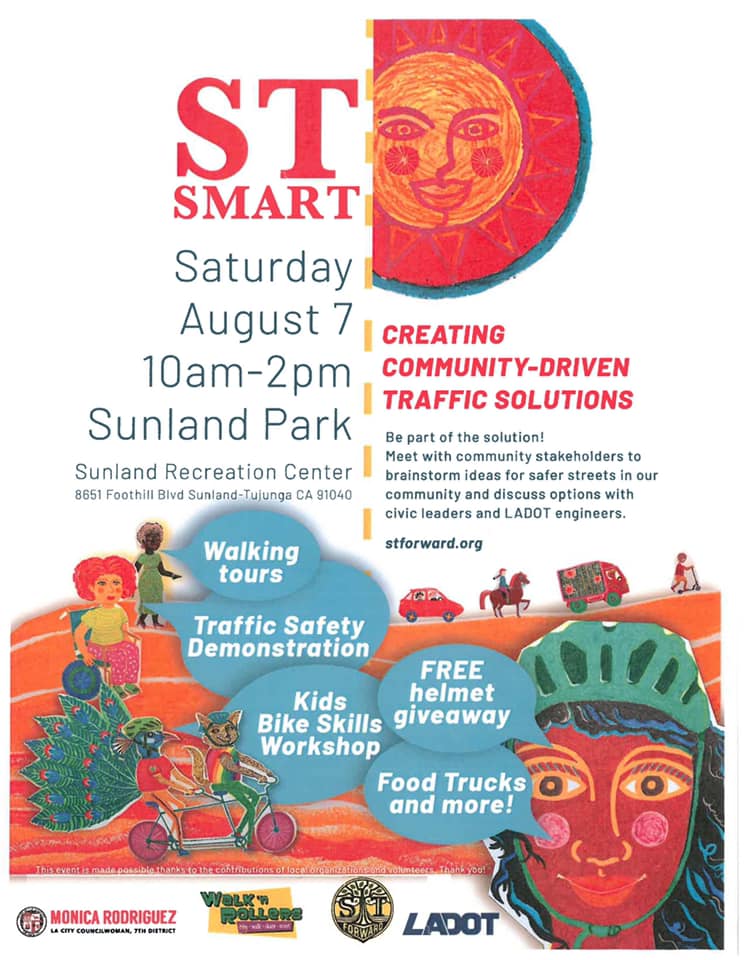 Due to the high number of collisions resulting in fatalities or serious injuries along this main Sunland-Tujunga corridor, LADOT selected Foothill Blvd. between Sherman Grove Ave. and Apperson St. as a Priority Corridor, and the intersection of Foothill Blvd. and Oro Vista Avenue was chosen as a Priority Intersection. This will bring additional focus and funding by the LADOT engineers to traffic safety improvements along this stretch.
This Saturday, August 7, from 10 AM to 2 PM, LADOT will be participating in a traffic safety pop-up event in Sunland Park. Stop by to share your ideas on improving traffic safety along this corridor.
If you have any questions about traffic safety here in Sunland-Tujunga, please contact my Tujunga District Office at (818) 352-3287.