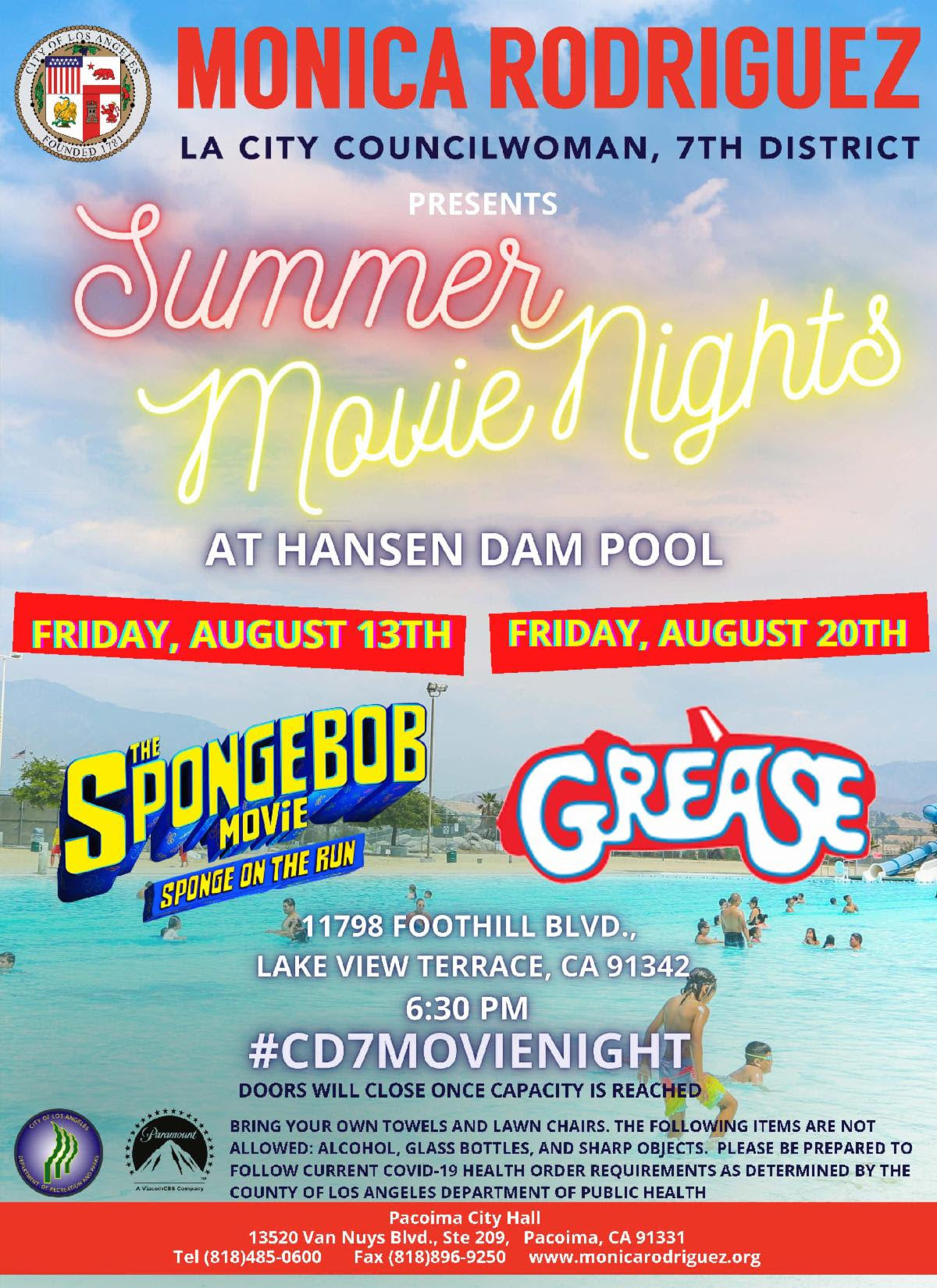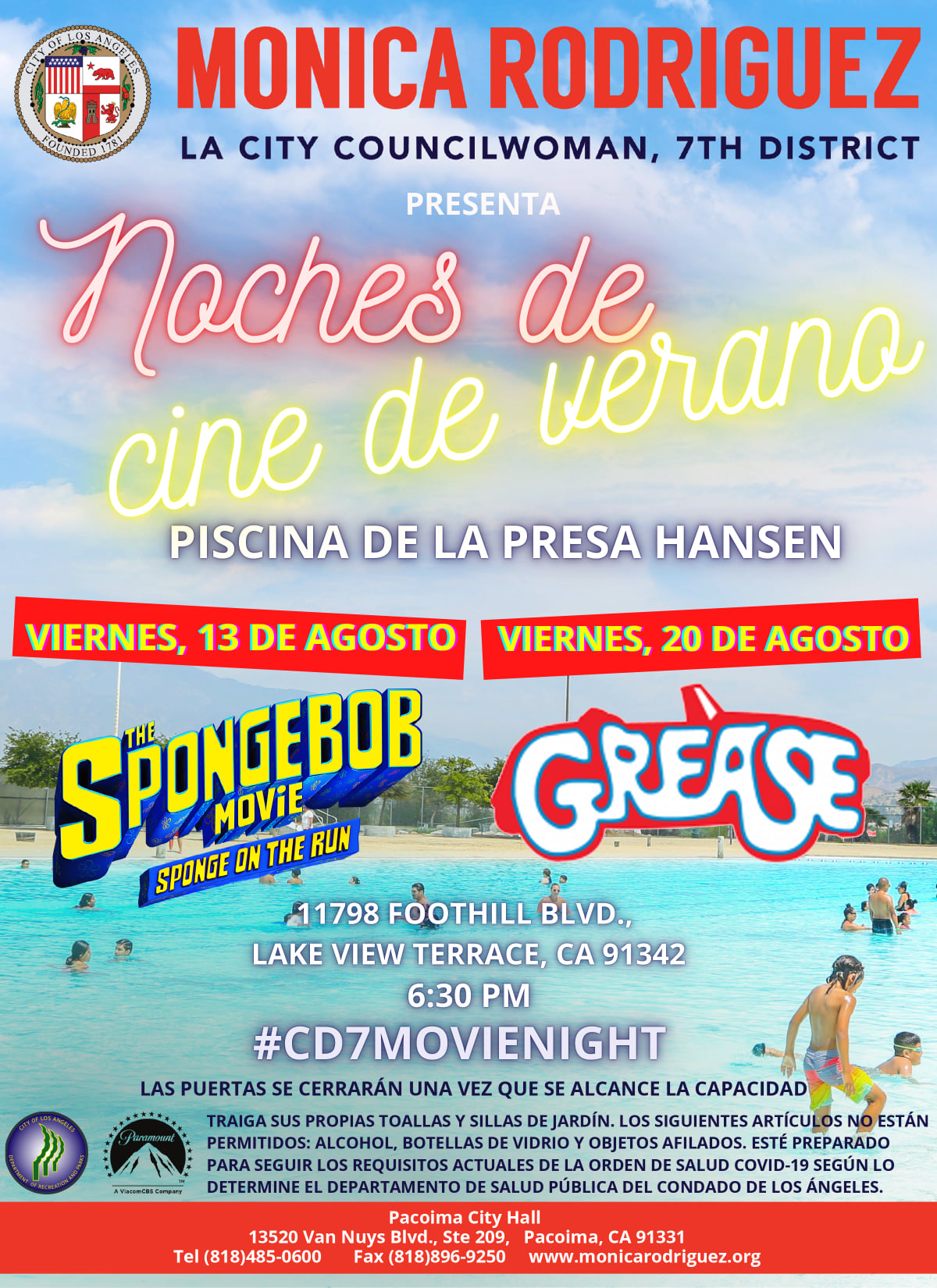 Mark your calendars! Our annual Summer Movie Night is here. Join us on Friday, August 13, 2021, and Friday, August 20, 2021, at Hansen Dam Pool. There will be a lot of fun family activities including food trucks, and inflatable games. Activities will start at 6:30 PM and the movie starts at sundown. Remember to bring your sunblock, beach chairs, and blanket. See you there!
𝐌𝐨𝐯𝐢𝐞𝐬 𝐬𝐜𝐫𝐞𝐞𝐧𝐢𝐧𝐠:
🎬The Sponge Bob Movie: Sponge on the Run –Friday, August 13, 2021
🎬Grease- Friday, August 20, 2021
____
¡Marquen sus calendarios! Nuestra Noche de Pelicuna de Verano anual está aquí. Únase a nosotros el viernes 13 de agosto de 2021 y el viernes 20 de agosto de 2021 en Hansen Dam Pool. Habrá muchas actividades divertidas para la familia, comida y juegos inflables. Las actividades comenzarán a las 6:30 p.m. y la película en la puesta del sol. Recuerde traer su bloqueador solar, sillas de playa y manta. ¡Te veo allí!
𝐏𝐞𝐥í𝐜𝐮𝐥𝐚𝐬:
🎬La película de Bob Esponja: Sponge on the Run – viernes 13 de agosto de 2021
🎬Grease- Viernes 20 de agosto de 2021