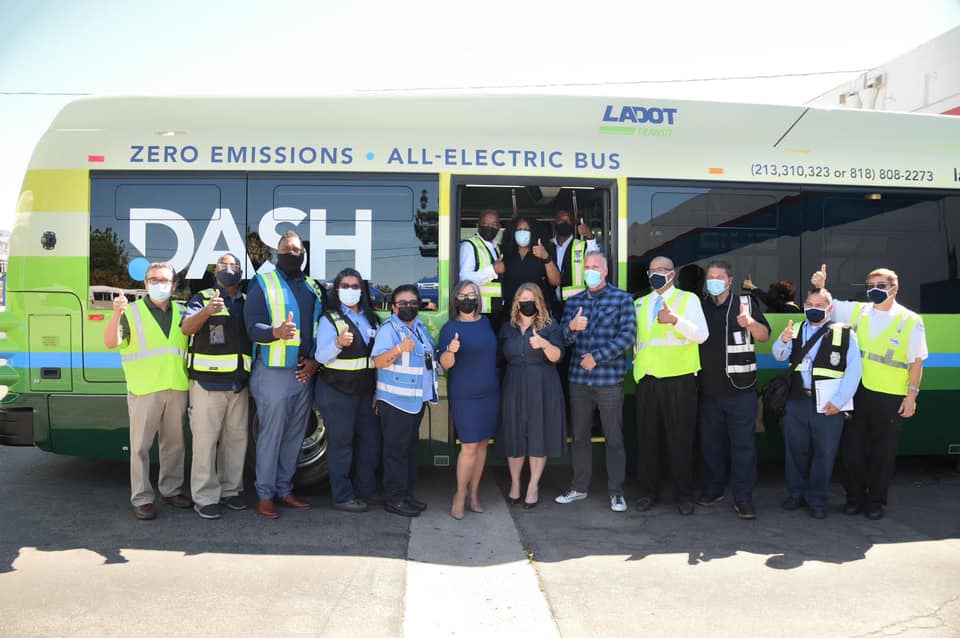 Traffic congestion and lack of accessible transportation for students at Mission College was a problem in the community that had not been addressed for many years. In 2018 I secured $200,000 to help evaluate the feasibility of launching a hyper local approach to connecting students and members of our community with public transportation that takes them where they need to go.
With the partnership of LADOT Official we were able to launch a new DASH route in Sylmar. The route will operate in Sylmar from the Metrolink Station to Mission College. Service will run from 6 AM to 7 PM on weekdays and 9 AM to 6 PM on weekends. This new route will provide greater public transportation options for residents of the Seventh Council District.
For information about the New Service Plan, including details about DASH Sylmar, please visit ladottransit.com/wegotogetherla.