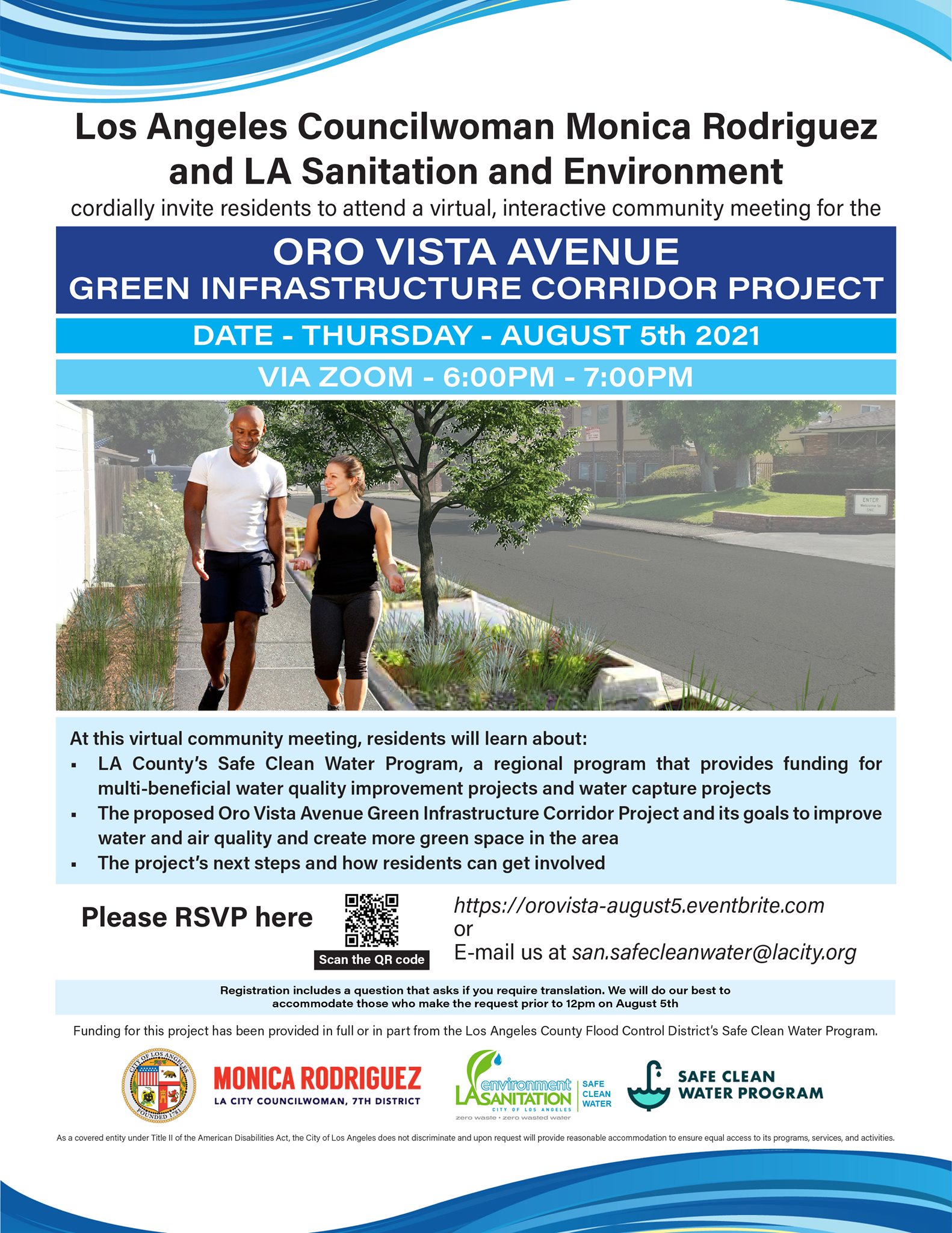 Join a virtual, interactive community meeting on Thursday, August 5, 2021, from 6:00 PM – 7:30 PM to learn more about the Oro Vista Avenue Green Infrastructure Corridor Project. The project is a Safe Clean Water Program-funded project led by the City of Los Angeles Sanitation and Environment. The goal is to transform a traditionally-designed street located in the community of Sunland into a green infrastructure corridor to simultaneously improve water quality, increase water supply, reduce area flooding, and create community enhancements.
To attend the meeting and share your thoughts and ideas on this project, please register with Eventbrite at https://orovista-august5.eventbrite.com. At registration you can request translation in Spanish or Armenian, we will do our best to accommodate translation for requests made prior to 12 p.m. on Thursday, August 5, 2021.
For questions about the project, please email san.safecleanwater@lacity.org and place "Oro Vista Avenue Project" in the subject line, or contact my Tujunga District office directly at (818) 352-3287.