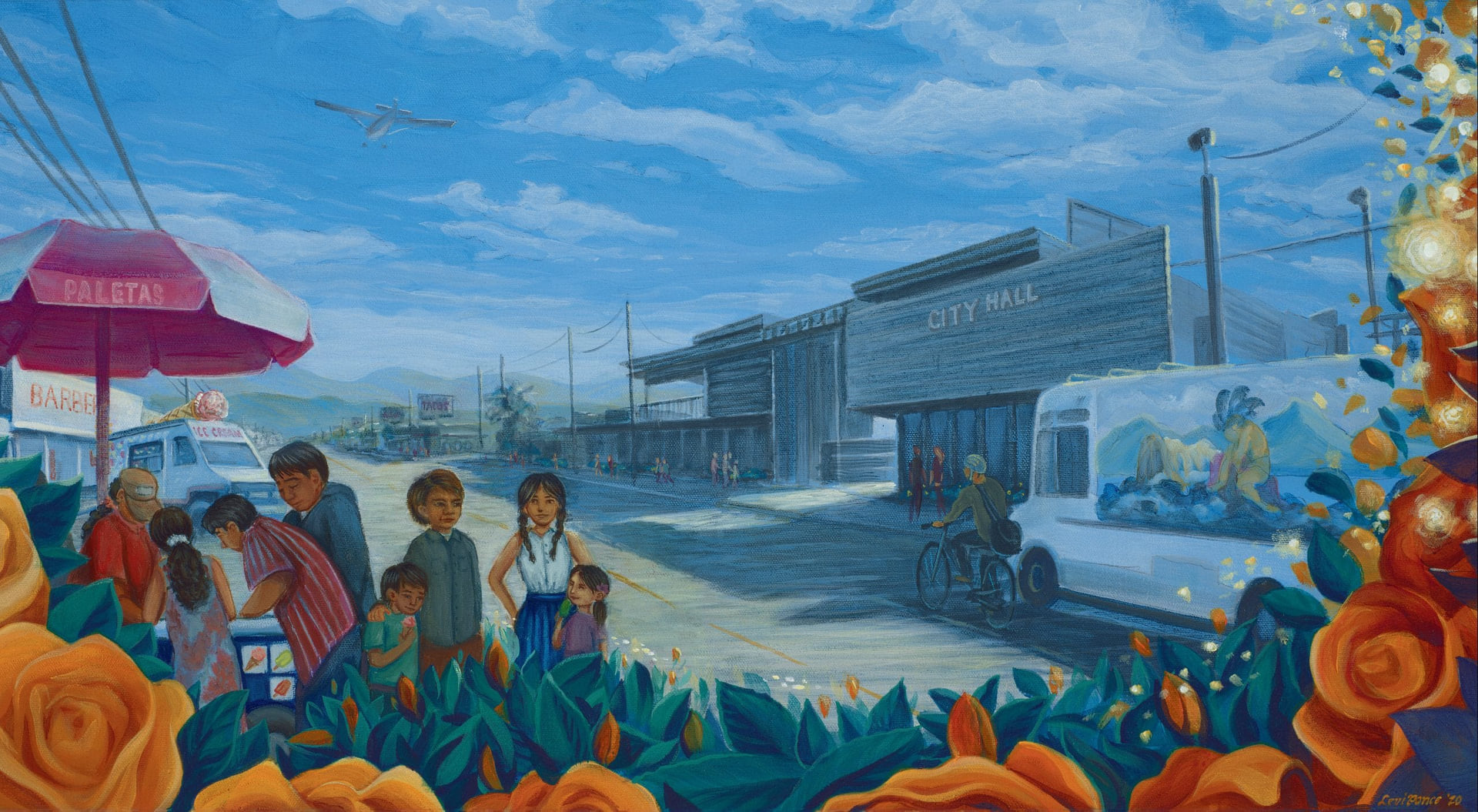 In the tradition of celebrating transportation through colorful travel destination posters, Metro commissioned local artists for the "Through the Eyes of Artist" poster program. Levi Ponce, a Pacoima resident, was one of the artists chosen and painted his San Fernando Valley neighborhood with a sense of unity and a touch of pastoral sentiment.
In his depiction, the recent Pacoima Neighborhood City Hall building, constructed in 2011, is framed by bright flowers. It sits side-by-side next to open streets and across the street from local shops. Residents support small businesses and enjoy an ice cream along Van Nuys Boulevard, the longest commercial stretch and heart of the neighborhood, as clouds float toward the foothill. His transformative mural projects bring together a wide range of artists, business owners, and youth. They serve as a catalyst, inspiring people to take control of their communities and leading to the rediscovery in LA's "Mural Mile" corridor.
Levi Ponce's original painting will be displayed at a future Pacoima station along the East San Fernando Valley Light Rail Transit Corridor.