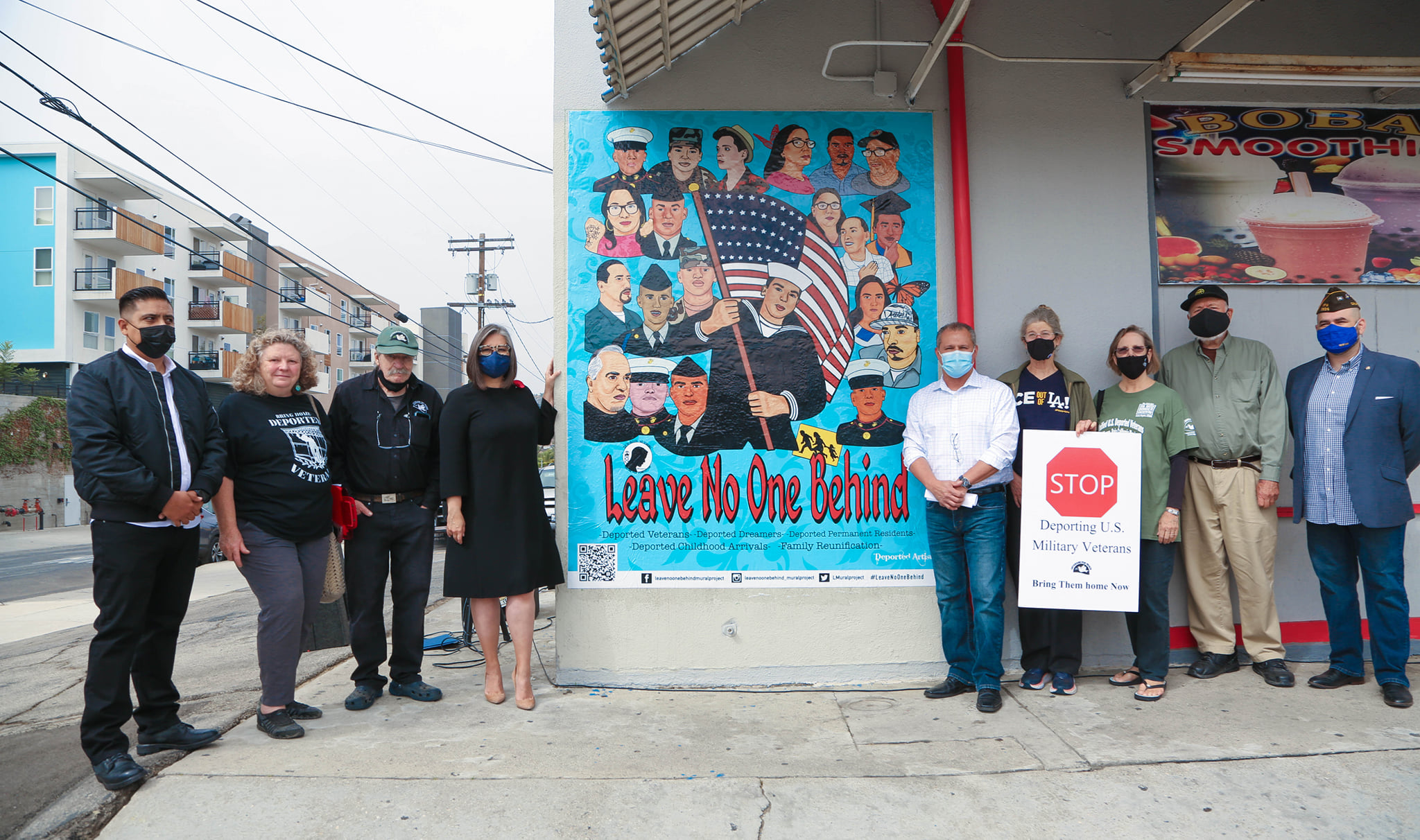 President Joe Biden's administration plans to bring deported veterans and their immediate family members back to the United States is promising news for those who were deported after honorably serving our country.
In May, I partnered with the Los Angeles chapter of Veterans for Peace to unveil a mural as part of the Leave No One Behind Mural Project. Through public art and advocacy, we urged the Biden-Harris Administration and Congress to enact immigration policy to repatriate our deported veterans, protect childhood arrivals, end family separation and reunite families.
As we celebrate the #FourthOfJuly it is welcome news that those who fought for the freedoms we are celebrating will now be able to come home.