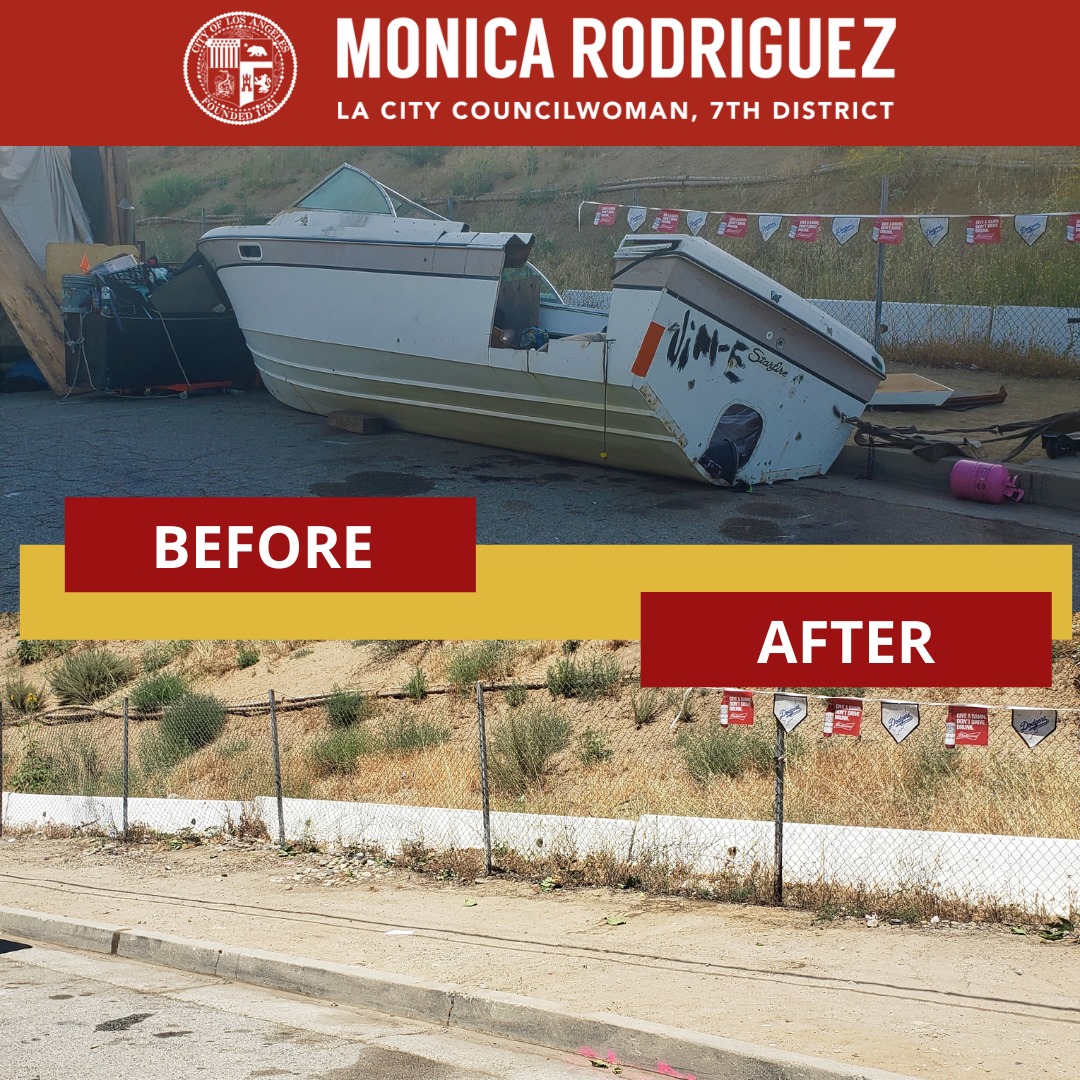 Recently, a Sylmar business contacted my office reporting an abandoned boat near Foothill Blvd. and Filbert St. I'm pleased to share that my office worked closely with the Bureau of Street Services and the Department of Transportation to have the boat removed.
If you see a similar situation in your neighborhood don't wait for it to become a nuisance, report it to our city crew via 3-1-1. To report an abandoned vehicle or boat, please contact the Los Angeles Department of Transportation (LADOT) at https://bit.ly/3vyNRoF or by phone at 1-800-ABANDON (1-800-222-6366), Monday – Friday, 8 AM – 5 PM.
To report it via MyLA311, it's free, easy, and can be done four easy ways:
-Dial 311 from your phone
-Report on their website, https://myla311.lacity.org/
-Download and use the "MyLA311" app from your smartphone
-Call the Bureau of Sanitation Customer Service Center (800) 773-2489
For additional services, please call my Sylmar District Office at (818) 756-8409, Pacoima District Office at (818) 485-0600, or Sunland-Tujunga District Office at (818) 352-3287.