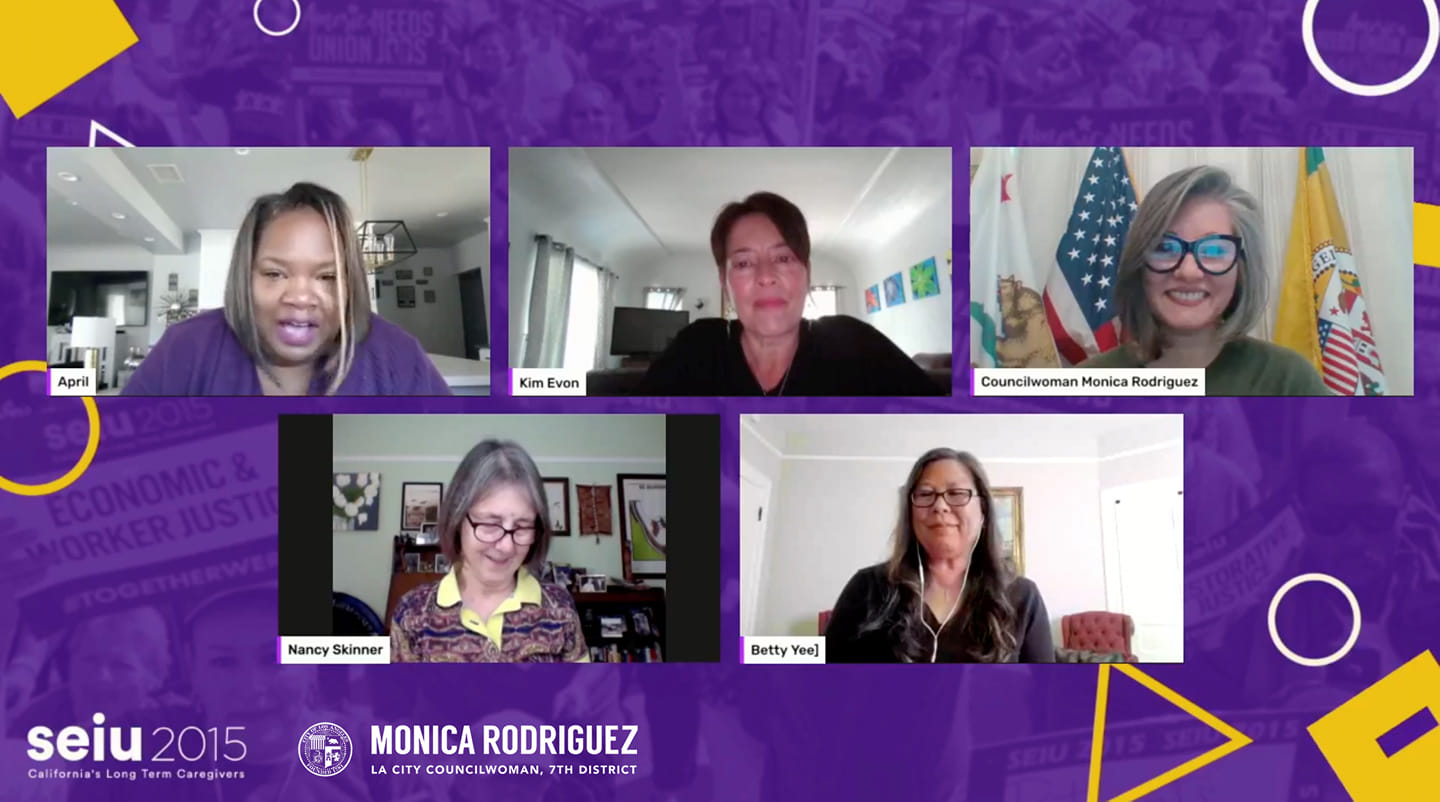 In honor of Women's History Month, yesterday I joined SEIU Local 2015's President April Verrett and Executive Vice President Kim Evon alongside State Controller Betty Yee and State Senator Nancy Skinner to discuss the role of women in unions, leadership, and how we can continue working together to support one another and create a more equitable world for all future generations of women.
I am a strong supporter of SEIU-2015, because their members who are mostly women often go unrecognized and do an incredible job in compassionately caring for patients with long term health conditions all the while maintaining their home and community afloat.
In the last year, I have partnered with SEIU-2015 to provide their members with COVID Care Kits including PPE and household cleaning supplies and most recently in helping vaccinate their members.
!Si se Puede!