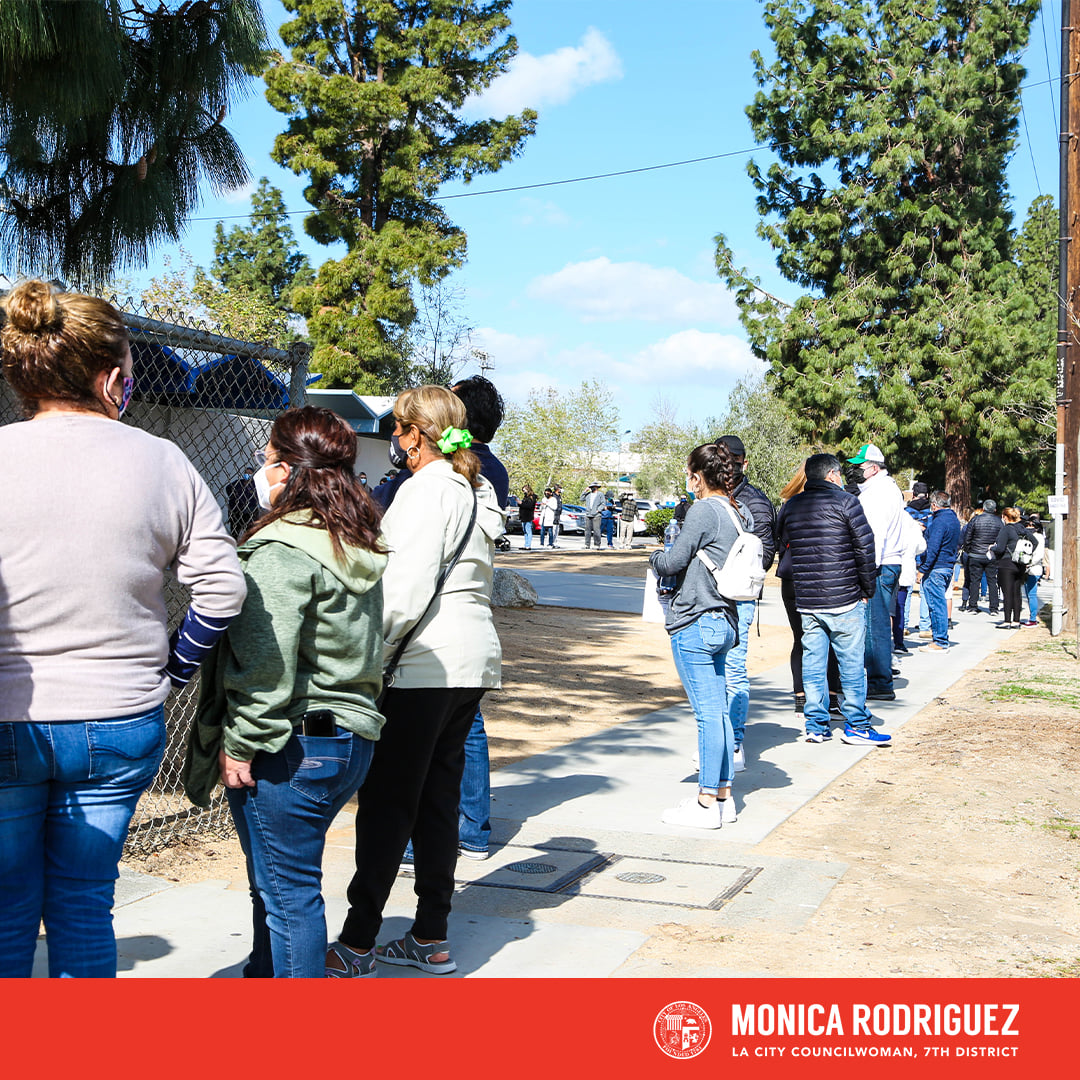 On Monday, the County of Los Angeles lifted some local activity-specific restrictions; however, we continue to experience substantial rates of COVID-19 transmission, and the danger this virus poses to our communities has not diminished. Since the beginning of this month, my office has taken a hyper-localized approach and provided easy access to the vaccine by hosting three COVID-19 vaccination pop-up sites across the 7th Council District. All vaccination pop-up sites were a success! Each day, our office receives a high volume of calls from people who are eligible for the vaccine registering for an appointment. Over 2,500 CD7 residents have received the vaccine so far at these clinics, but we still have many more appointments available.
Next week, we will continue with our mobile vaccine sites and will begin to offer 2nd doses to residents in addition to first dose appointments. We need to remain vigilant, and with our collective efforts, we can help stop the spread and save lives.
For more information, please call my Pacoima office at (818) 485-0600, Sylmar office at (818) 756-8409, or Sunland-Tujunga office at (818) 352-3287. We are only making appointments for vaccines for those in the 7th Council District.