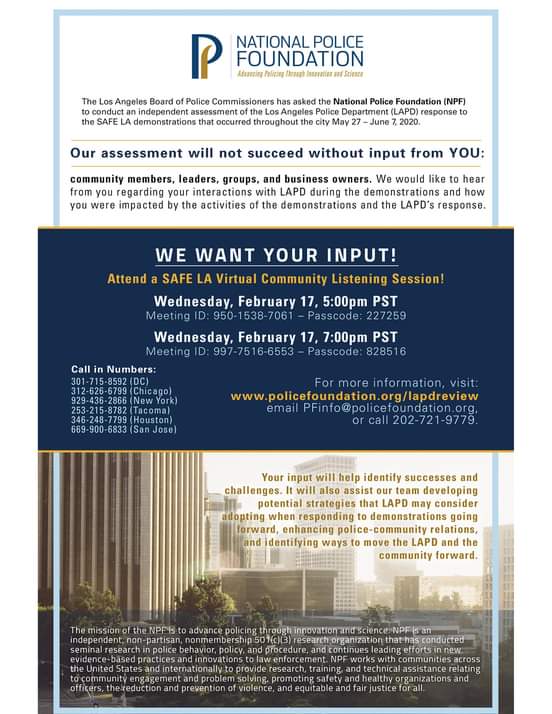 The Los Angeles Board of Police Commissioners has asked the National Police Foundation (NPF) to conduct an independent assessment of the Los Angeles Police Department (LAPD) response to the SAFE LA demonstrations that occurred throughout the city May 27 – June 7, 2020. The assessment will not succeed without the input from community members, leaders, groups, and businesses owners. Make your voices heard regarding your interactions with LAPD during the demonstrations and how you were impacted by the activities of the demonstration and the LAPD's response.
Details:
•Today, Wednesday, February 17, 5 PM
Meeting ID: 950-1538-7061 – Passcode 227259
•Today, Wednesday, February 17, 7 PM
Meeting ID: 997-7516-6553 – Passcode 828516
For more information, visit www.policefoundation.org/lapdreview, email PFinfo@policefoundation.org or call 202-721-9779.