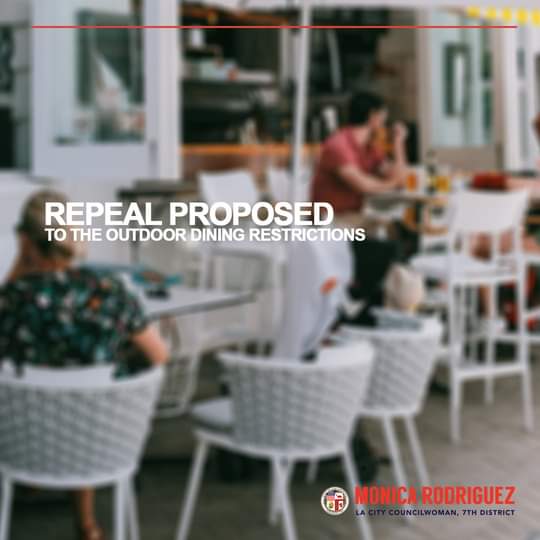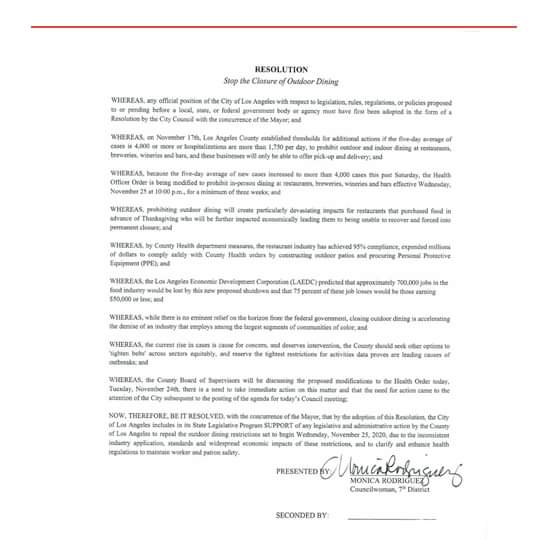 Today I introduced an emergency resolution memorializing the City's opposition to the outdoor dining restrictions imposed by the recent Los Angeles County Health Office Order. My resolution was introduced for same-day approval by the Los Angeles City Council and passed 11-3 awaiting Mayor's signature.
Closing outdoor dining is driving another fatal blow to an industry that has continued to reinvent itself in the wake of unpredictable and conflicting state and county operating guidelines.
We have a responsibility to mitigate the ripple effects of this outbreak on businesses while balancing the public's safety and adverse impacts to our local economy. Los Angeles Economic Development Corporation (LAEDC) predicts that approximately 700,000 jobs in the food industry would be lost by this new proposed shutdown and that 75% of the job losses would be those earning $50,000 or less.