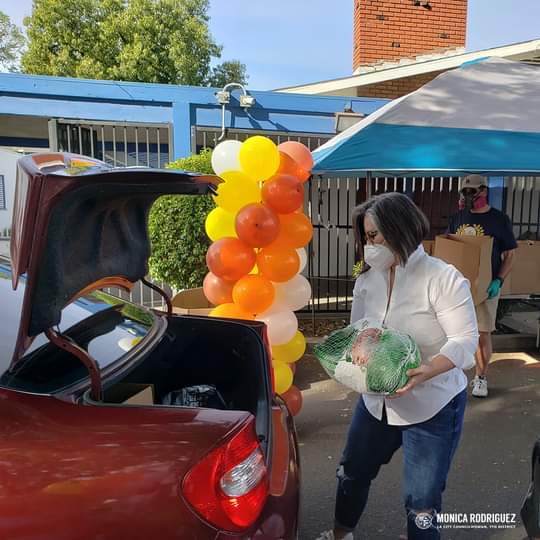 Throughout the #COVID-19 pandemic, we have had an incredible community partner in North Valley Caring Services (NVCS). Last week, I joined North Valley Caring Services to help distribute turkeys, face masks, and hand sanitizers to over 1000 San Fernando Valley residents.
For many families and individuals financially strained by job loss, small gestures such as receiving essential resources make a tremendous impact on keeping families connected this #Thanksgiving season.
NVCS is a nonprofit organization serving the residents in the Northeast San Fernando Valley area of Los Angeles. They have been an instrumental partner of mine and together we created programs that address homelessness with innovation, providing the first safe parking facility for RV's, and the Homeless Services Hub, that co-locates LAUSD with Housing Navigators to connect families and students to housing resources to prevent homelessness.
I'm proud to support their wide array of programs to enable residents to lift themselves out of poverty, while also encouraging them to build a vision for their community's future.
For more information about the programs NVCS offers, please visit https://www.nvcsinc.org/