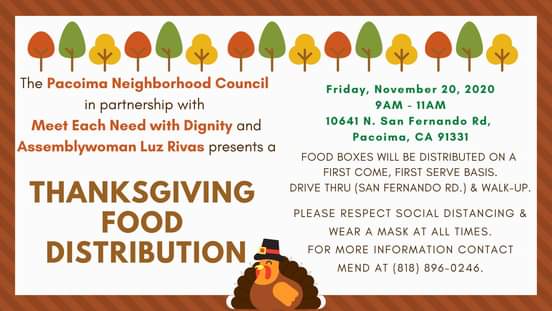 REMINDER! I have partnered with the Pacoima Neighborhood Council and MEND to host a Thanksgiving Food Distribution Drive-Thru and Walk-Thru on Friday, November 20th, 2020 from 9am-11am at MEND in Pacoima.
Address: 10641 N. San Fernando Rd., Pacoima, CA 91331
Food Boxes will be distributed on a first come first serve basis. Please remember to wear your mask and see you there!
For more information, please call MEND at 818-896-0246.