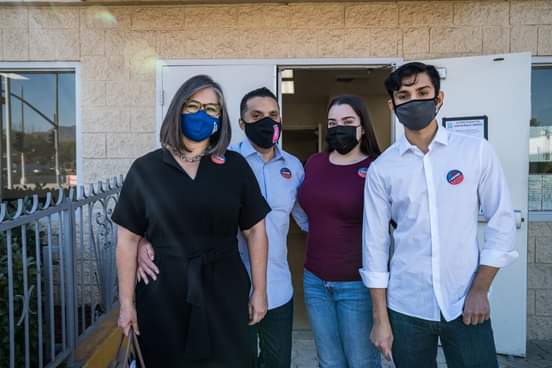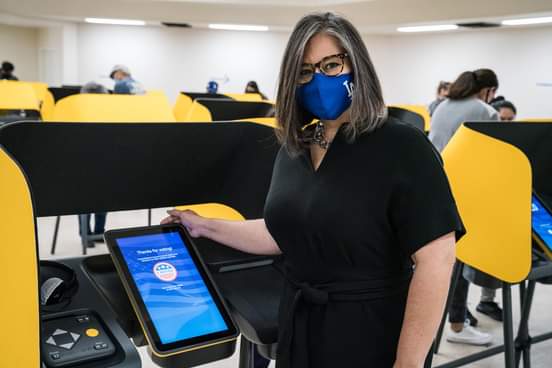 We voted. Have you?
When we vote, we help shape the policies that affect our lives, our future, and our communities. Our vote is an expression of what we value, and it is a powerful tool for change. We must not take our liberties for granted, and we must fight to ensure that our voices are heard. You can make a difference in this election.
Ways to Vote:
○Early Voting
Monday, November 2nd, 2020 from 10AM- 7PM
○Vote by Mail
List of Official Ballot Drop Boxes located at CD 7 libraries:
▪︎Lake View Terrace Branch Library
12002 Osborne St.
Lake View Terrace, CA 91342
▪︎Pacoima Branch Library
13605 Van Nuys Blvd.
Pacoima, CA 91331
▪︎Sunland-Tujunga Branch Library
7771 Foothill Blvd.
Tujunga, CA 91042
▪︎Sylmar Branch Library
14561 Polk St.
Sylmar, CA 91342
Check your mail ballot status here →https://www.lavote.net/av_inquiry
○Vote at the Polls on Election Day
Polls are open on Election Day: Tuesday, November 3, 2020, from 7AM to 8PM. For the complete list, or to find the location nearest to you including updated wait time, please visit: https://locator.lavote.net/locations
Individually we are powerful, but together we are unstoppable!