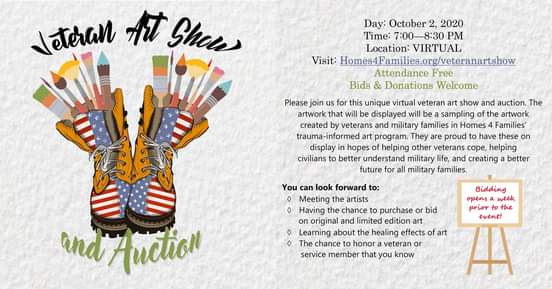 Please join Homes 4 Families for a unique, virtual veteran art show and auction. 🎨 🎖 The artwork displayed is a sampling of artwork created by veterans and military families in Homes 4 Families' trauma-informed art program.
They are proud to have these on display in hopes of helping other veterans cope, helping civilians to better understand military life, and creating a better future for all military families.
#SupportOurVeterans
🗓 October 2, 2020
⏰ 7:00 — 8:30 PM
🌐 Homes4Families.org/veteranartshow
🚨 Bids and donations welcome!