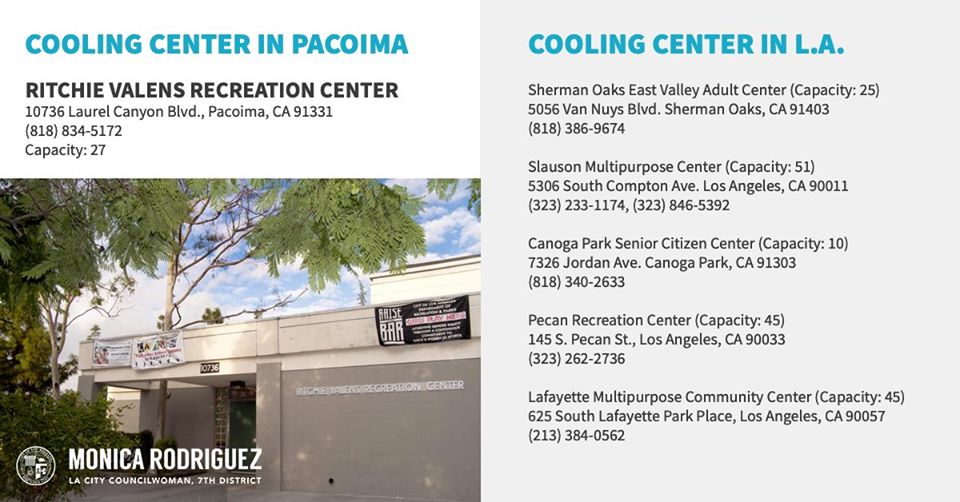 NEW cooling center now open in Pacoima. Due to COVID-19 social distancing requirements, capacity is limited — please call ahead to check availability.
RITCHIE VALENS RECREATION CENTER
10736 Laurel Canyon Blvd., Pacoima, CA 91331
(818) 834-5172
Capacity: 27
Available from: Tues, August 18th — Thurs, August 20th
Times: 12:00 pm – 8:00 pm (unless otherwise noted)
* The City Department on Disability works to provide reasonable accommodation to ensure accessibility and effective communications for people with disabilities and others with access and functional needs at cooling centers.
For additional locations and information, visit: emergency.lacity.org/heat