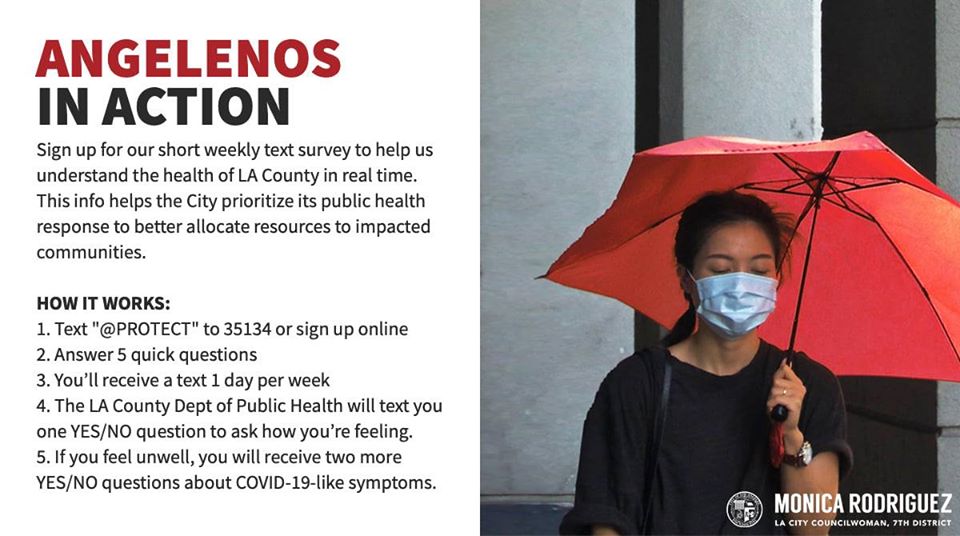 Sign up for our short weekly text survey to help us understand the health of LA County in real time. This info helps the City prioritize its public health response to better allocate resources to impacted communities. 😷
HOW IT WORKS:
1. Text "@PROTECT" to 35134 or sign up online
2. Answer 5 quick questions
3. You'll receive a text 1 day per week
4. The LA County Dept of Public Health will text you one YES/NO question to ask how you're feeling.
5. If you feel unwell, you will receive two more YES/NO questions about COVID-19-like symptoms.
Website: bit.ly/AngelesnosInAction