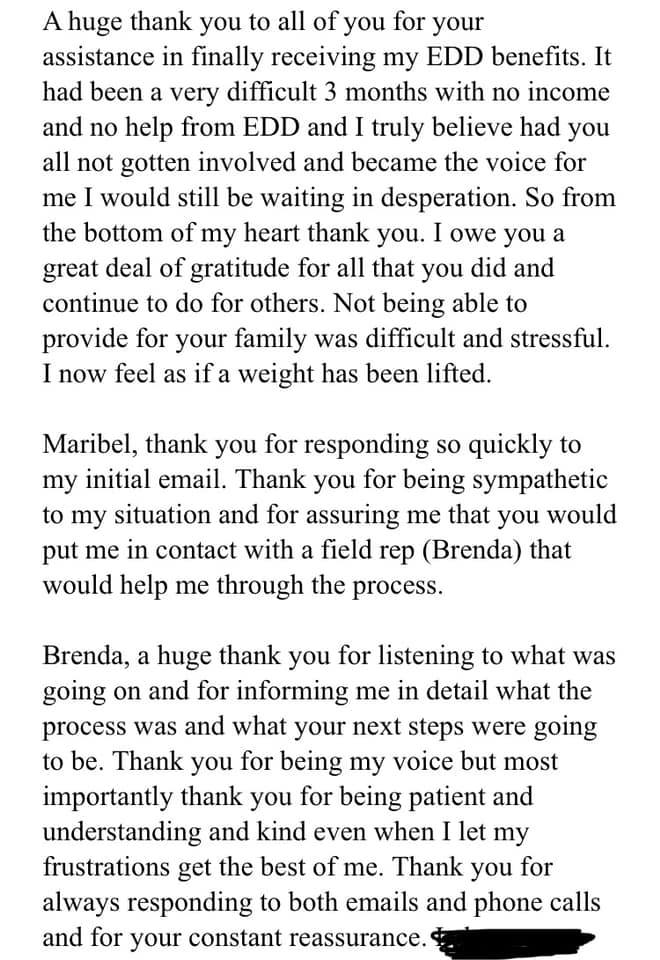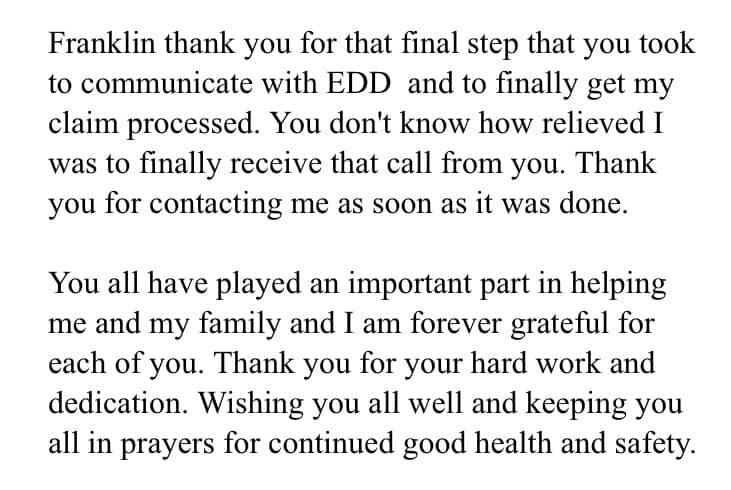 Thank you to everyone who has sent such positive messages to me on the work my team is doing to assist #AD39.
I understand your frustrations with State of California Employment Development Department. I am frustrated too, that's why my colleagues and I are doing everything we can to get EDD to resolve their issues so they can better serve you.
I am proud to have a dedicated and passionate team and for their continued efforts to support our district during this difficult time. We are here to serve you. If you need assistance, please contact my office at (818)504-3911.