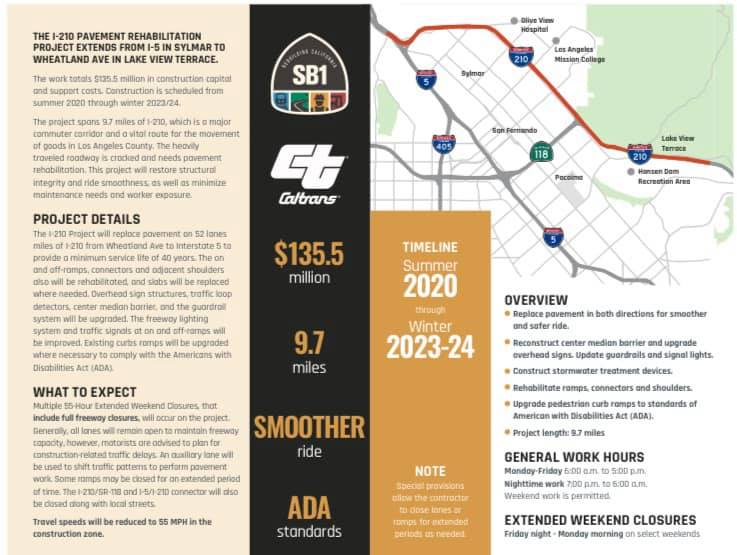 🚧The California Department of Transportation (Caltrans) will be closing several travel lanes of Interstate 210 (I-210) in the Los Angeles communities of Sylmar and Lake View Terrace for a road repaving project between Monday, August 3 through August 7 between 7 p.m. and 6 a.m.
Please be advised – if you're a resident and local businesses located near the freeway may experience noise, vibrations and dust associated with construction activities.
The work on I-210 is part of a $135.5 million project replacing all lanes of I-210 with new pavement from Wheatland Ave to I-5. The on and off-ramps, connectors and adjacent shoulders will also be rehabilitated. Overhead sign structures, traffic loop detectors, center median barrier, and the guardrail system will be upgraded. The freeway lighting system and traffic signals at on and off-ramps will be improved. Existing curbs ramps will be upgraded where necessary to comply with the Americans with Disabilities Act (ADA). This project is funded by Senate Bill 1 (SB 1), the Road Repair and Accountability Act of 2017.