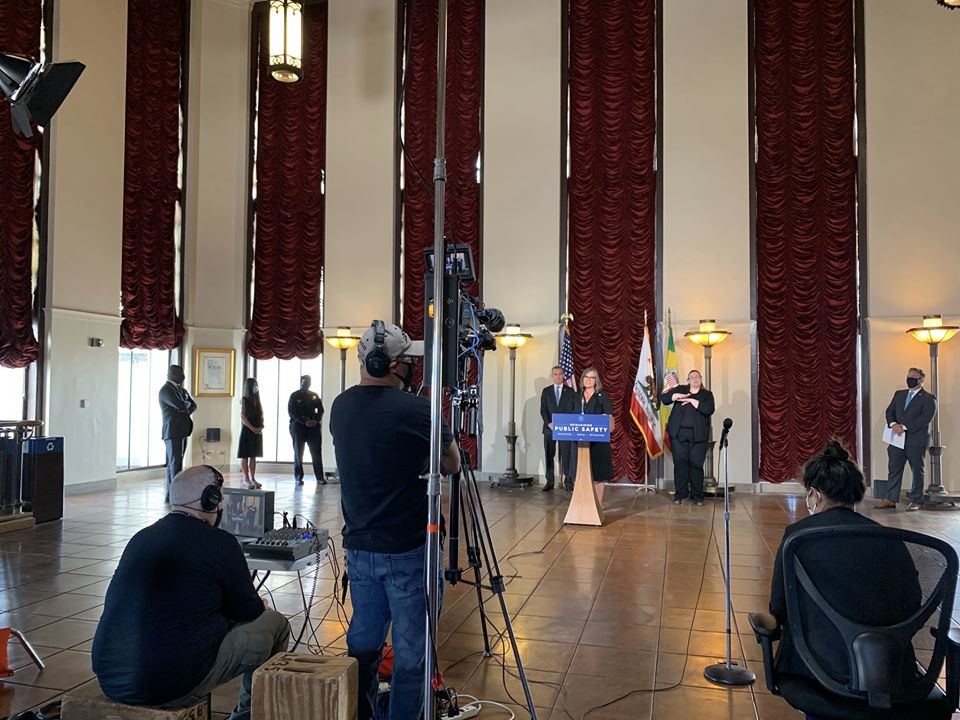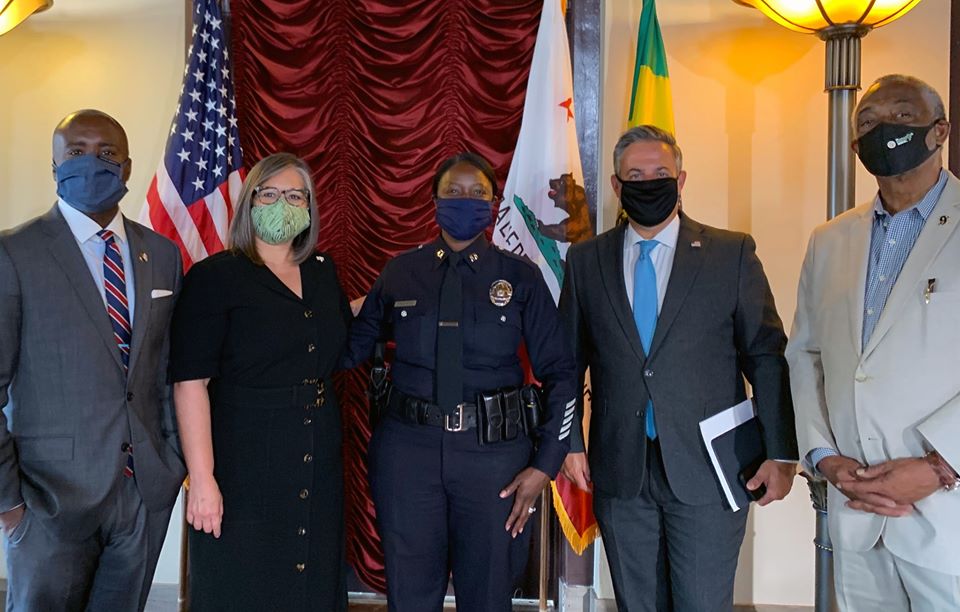 Today, we took a step forward in writing the next chapter of community policing in Los Angeles.
Like any relationship, trust is earned and the creation of this LA's Community Safety Partnership (CSP) Bureau will build safer neighborhoods and strengthen the trust and respect between the community and law enforcement.
This past February, I was proud to rollout the CSP program in Pacoima, the first of its kind in the San Fernando Valley. CSP was a conceptual shift in LAPD's approach to policing, and its results have shown that assigned officers working to build trust with residents, investments in youth both in time and resources, have netted substantial decrease in violent crimes in the communities.
Looking forward to expanding these efforts across Los Angeles.
Councilmember Marqueece Harris-Dawson
Councilmember Joe Buscaino
Curren D. Price, Jr.
Mayor Eric Garcetti