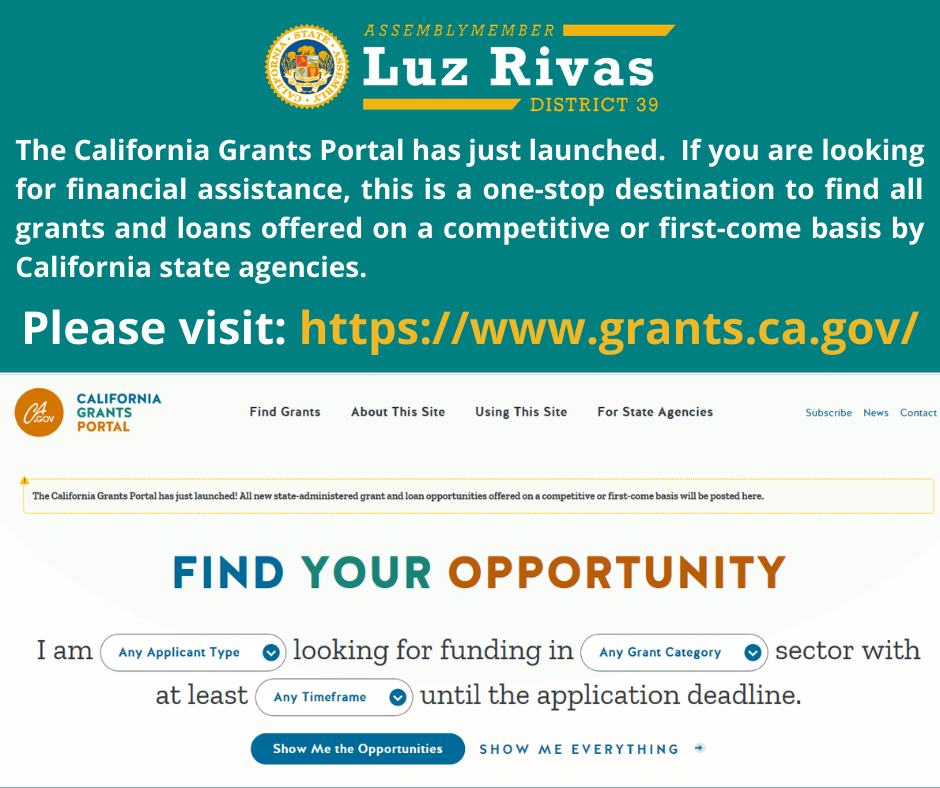 The State just launched the California Grants Portal. This is a one-stop destination to find all grants and loans offered on a competitive or first-come basis by California state agencies. Please visit: https://www.grants.ca.gov/
This portal will:
1) Host information about grant opportunities offered by different state agencies and find information about how to apply for each grant on the Grants Portal. Grantseekers must apply through the grantmaking agency's own application processes.
2) Provide email updates about all new grant opportunities in each specific category.