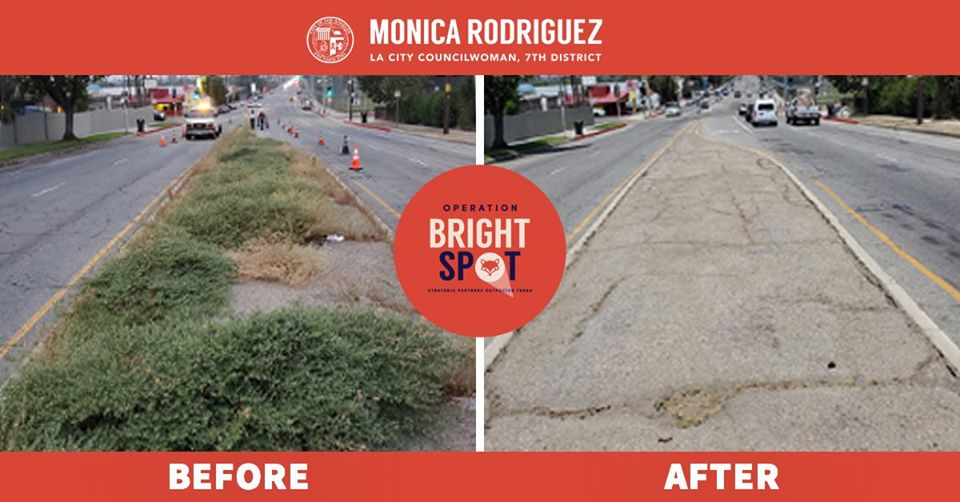 I'm pleased to share the progress we've made with Operation Bright S.P.O.T ("Strategic Partners Outfoxing Trash") in Pacoima. My team removed weeds and gum, power washed sidewalks, swept streets, and repainted red curbs. A cleaner district means better public safety, increased "walkability" for residents, and economic growth for small businesses.
This month, we are focusing our efforts on Glenoaks from Gain Street to Osborne Street, and Osborne Street from the freeway to Laurel Canyon.
If you have a commercial corridor in mind that may benefit from Operation Bright S.P.O.T, please contact us.
Fill out this form: https://bit.ly/3ew8f12
Pacoima City Hall: (818) 485-0600
Sylmar District Office: (818) 756-8409