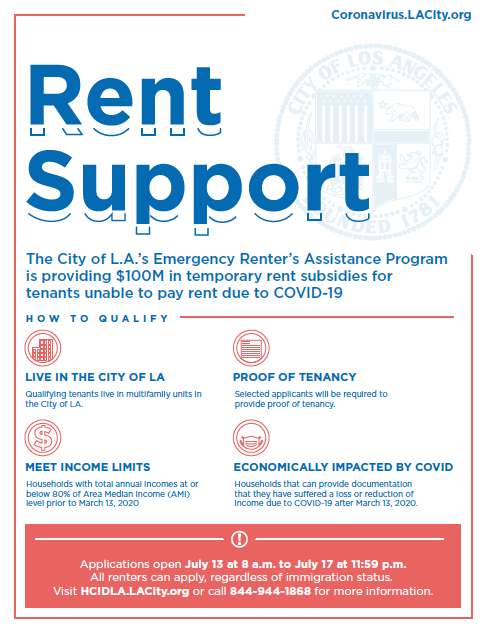 #RentSupport – City of Los Angeles housing department has opened for applications for their Emergency Rental Assistance Program. This program will provide a temporary rent subsidy for tenants in the City of Los Angeles who are unable to pay rent due to circumstances related to the #COVID19 pandemic.
Please see the flyer for more information and eligibility requirements. Additional information and the application can be found on HCID's website: https://hcidla.lacity.org/
Please note that the application period will be open from today until Friday, July 17th at midnight.
If you have any questions or need assistance, please contact my office at (818) 504-3911.