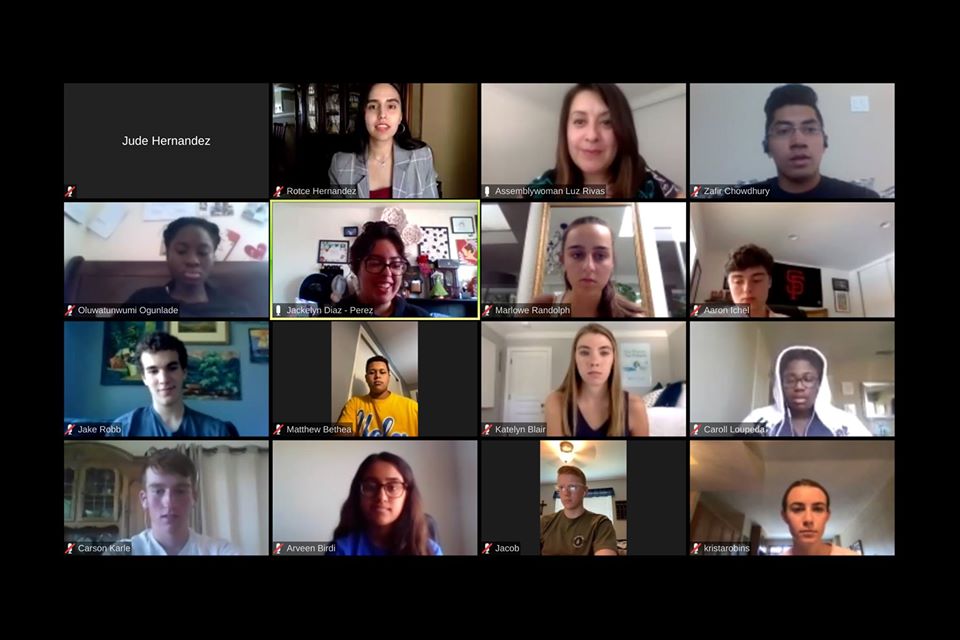 Yesterday, I had the opportunity to meet and speak to high school students participating in the LegiSchool Project Summer Internship. It is a 4-week program from Sacramento State University in partnership with the State Legislature. They choose a small cohort of students from throughout the state, with an interest in civic engagement and state government.
One of the students participating in the program lives in North Hollywood and attends school at Alliance MIT in Sun Valley! I am always excited to see students from the #AD39 taking part in programs that allow them to engage with leaders and students statewide.
We had a great discussion on the Legislature, things I am working on including my priorities, and my new position as Chair of the Joint Legislative Committee on Emergency Management. I'm ecstatic to see so many young individuals taking initiative and becoming involved in government and their communities.