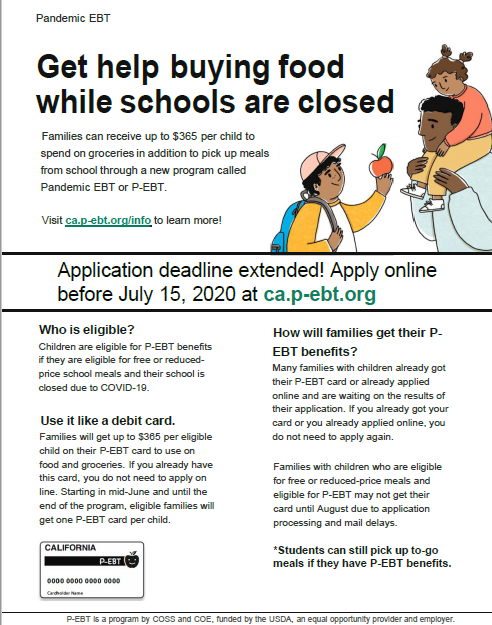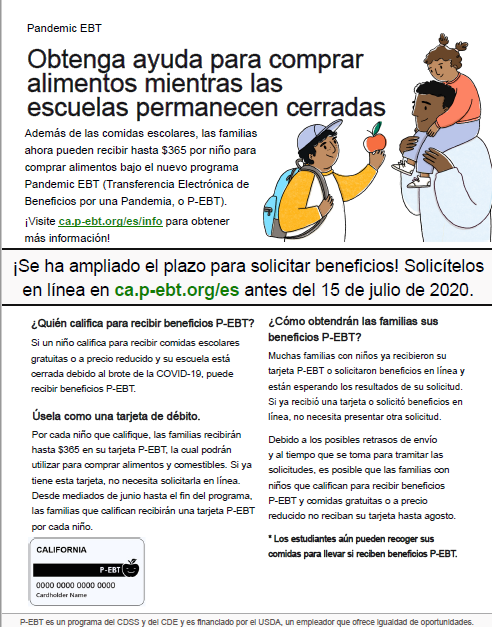 If you need help buying food while schools are closed, the #COVID19 Pandemic EBT (P-EBT) benefits are available for families with children who are eligible for free or reduced-price meals. The P-EBT application deadline has been extended to July 15, 2020! Eligible families can get up to $365 per child! Learn more or apply at ca.p-ebt.org
Please note: Families that have already applied and are still awaiting an eligibility determination do not need to apply again.
If you need assistance, please contact my office at (818) 504-3911.